Foods
Experts recommend a shake that helps speed weight loss
An alternative solution for those who do not like to eat breakfast and are looking to lose weight
Experts usually advise when seeking to lose weight that breakfast that contains protein, fiber and unsaturated fats be eaten, which helps to feel full for a longer period, so that the consumption of calories is reduced because it is obvious that there will be no overeating later, according to what was published on the website Eat This Not That.
But if a person does not like to eat a full breakfast in the morning, smoothies can be the perfect solution, as they are easy to digest, can be carried on the go and can be eaten in batches.
In addition, the best smoothie that can help your weight loss efforts succeed is one that provides a balance of protein, fat, and fiber. Most juices are rich in carbohydrates and added sugars from juices, syrups and sweetener sugar, which experts recommend avoiding and in turn, they advise that the focus should be placed on the overall balance of juice.
Simple Tropical Ingredients
There are many ways to make a balanced juice for weight loss. But experts tend to recommend a tropical smoothie that contains a few simple ingredients like frozen mango, Greek yogurt, and coconut milk.
This breakfast alternative smoothie option has the perfect blend of protein from Greek yogurt, fat from coconut milk, and fiber from mango. And of course it makes it easier to make quick additional changes for more nutrition.
basic recipe
The basic recipe consists of equal parts 1 cup of each ingredient, giving it a thick, creamy texture. If a person would like a smoothie to have a lighter consistency, they can add more coconut milk or add a little water.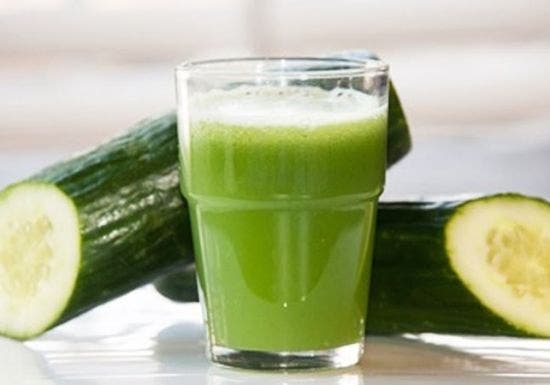 cucumber juice
mango shake
This tropical fruit creates a very creamy smoothie and pairs perfectly with coconut milk. Mango juice provides nearly 3 grams of fiber per cup. If more variety is desired, other fruits with a core such as peaches or pineapple can be chosen.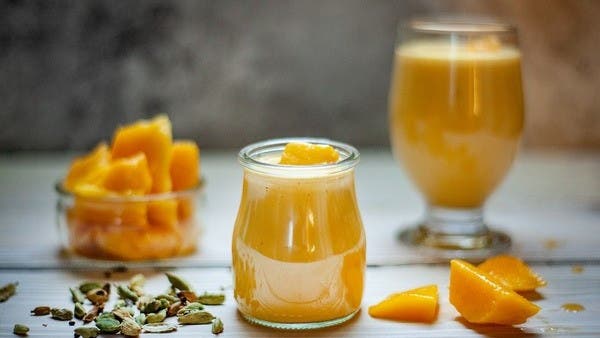 mango juice
Greek Yogurt
One of the downsides to most smoothies is a lack of protein, but Greek yogurt provides decent levels in a smoothie. One cup of plain, fat-free Greek yogurt contains 13 grams of protein.
coconut milk
Coconut milk contains an appropriate amount of beneficial fats for the body, which gives a feeling of satiety for a longer period.
Experts advise that when buying canned coconut milk, consider choosing packages that contain low-fat, unsweetened coconut milk. The equivalent of less than a cup can be added to the smoothie ingredients, in order not to increase the number of calories.