World
Fears of more than 100 deaths due to strong hurricanes in America
Authorities have little hope of finding survivors after hurricanes ravaged the Midwest and the American South
US President Joe Biden declared Kentucky a "major disaster area" on Sunday, after a series of devastating hurricanes swept the state on Friday, paving the way for more federal aid.
Rescuers in Kentucky on Sunday searched through the rubble for any survivors as many residents, without electricity or water and not even a roof over their heads, salvaged what could be saved after a series of powerful hurricanes that officials fear could be… It has killed more than 100 people and destroyed homes and businesses .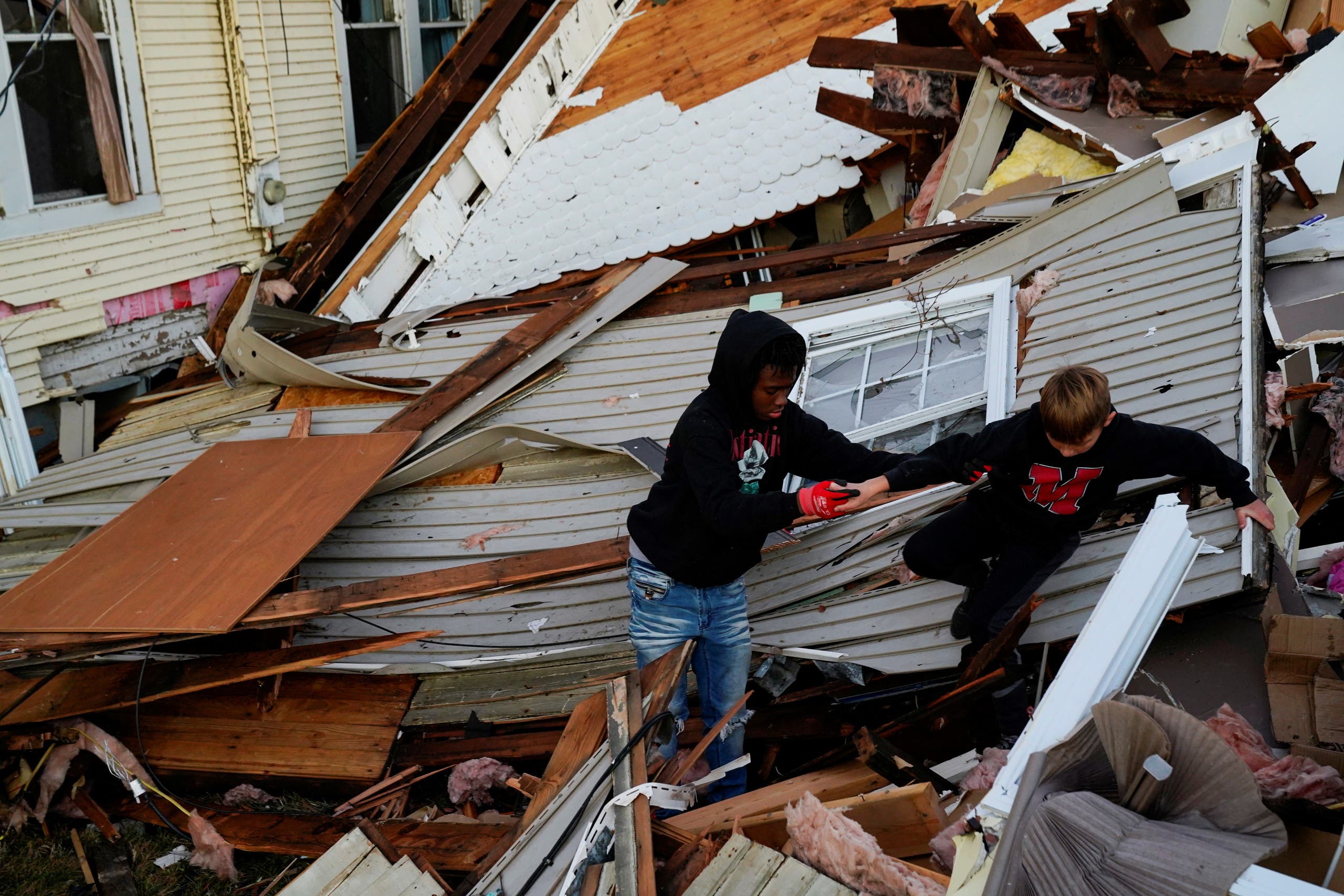 Children on the rubble of a destroyed building in Kentucky
Authorities said they had little hope of finding survivors after tornadoes swept through the Midwest and South on Friday night, killing at least five states.
Six workers were killed at an Amazon warehouse in Illinois after the factory collapsed due to the force of the hurricane.
Tornadoes swept through a nursing home in Arkansas, causing the death of one of two people who died in that state. Four deaths were reported in Tennessee and two in Missouri.
But the area hit hardest by the tornadoes is the small town of Mayfield, Kentucky, where severe tornadoes, which meteorologists say are unusual in winter, devastated a candle factory, fire stations and police.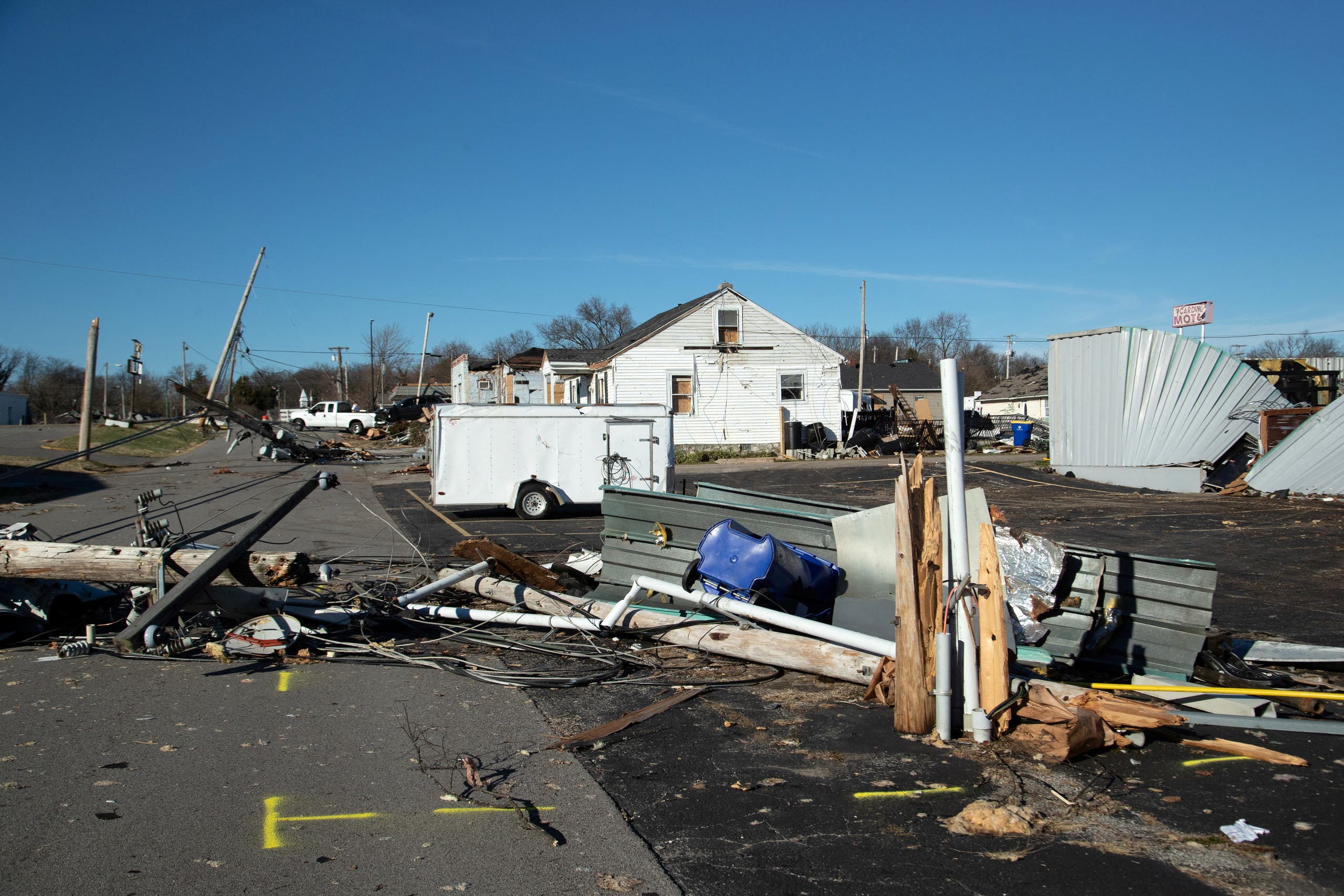 The devastation caused by hurricanes in Kentucky
Kentucky Governor Andy Bashir said at least 80 people have died in his state and that the death toll will eventually exceed 100, but he is hopeful for "some miracles" even though it's been more than 24 hours since anyone was found. Alive under the rubble.
Bashir said this was the most destructive hurricane in the state's history and that even the sturdiest buildings, made of steel and bricks, were flattened.
More than 300 National Guard personnel moved from house to house and cleared the rubble, while teams worked to distribute water and electricity generators.
The US Federal Emergency Management Agency has opened shelters, sending teams and supplies of meals and water.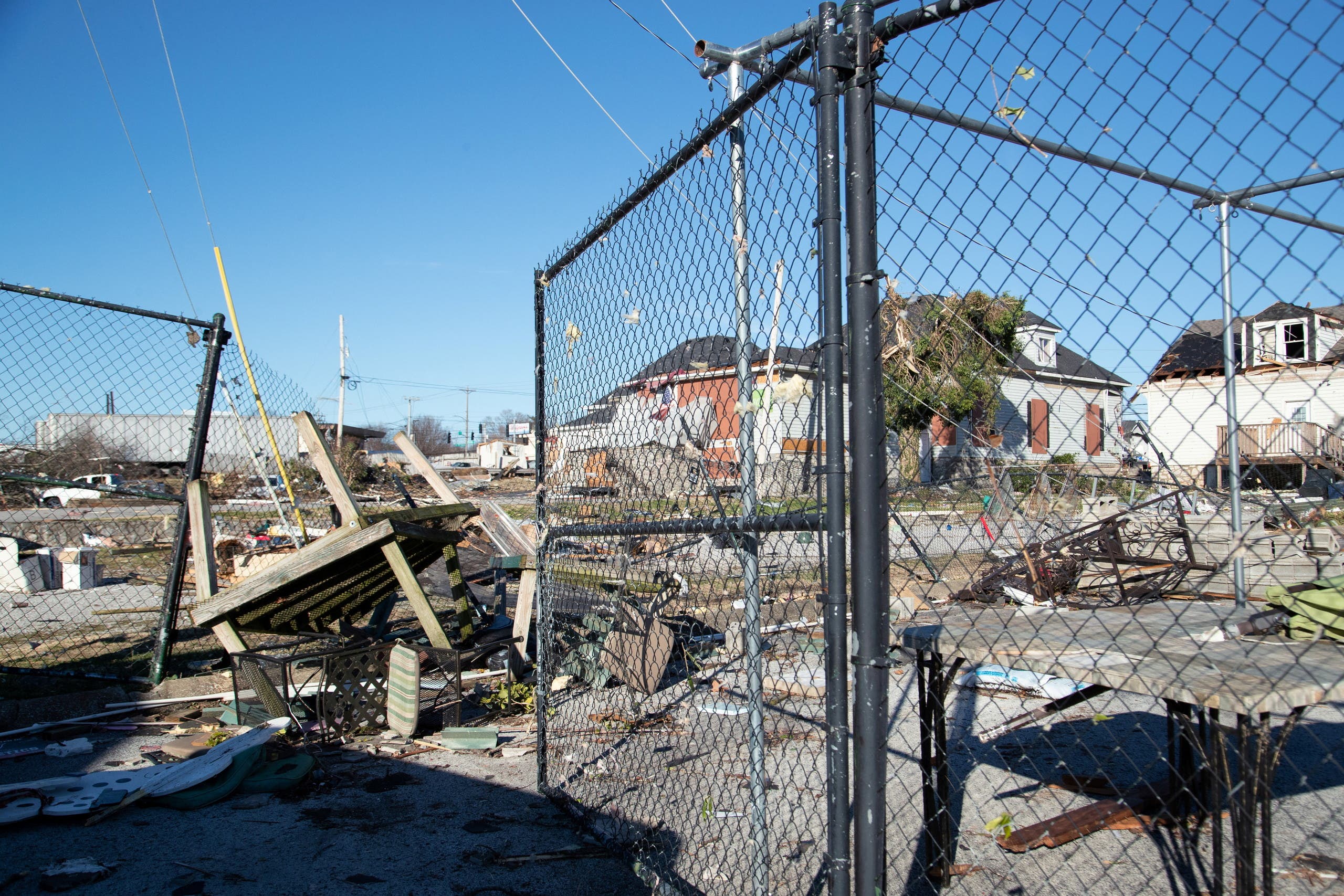 The devastation caused by hurricanes in Kentucky