World
Omicron is in the Air and Global concern again
The horror is back again, as a new study has raised concerns about the spread of the new mutated Corona virus " Omicron " despite the quarantine, after two cases of this type were recorded in a Hong Kong hotel.
It was confirmed that two people who transmitted it to each other through the air, staying in a quarantine hotel, were infected with the Omicron mutator.
According to the study published in the journal Emerging Infectious Diseases, the infected people were completely inoculated, confirming that the transmission of the mutant took place between two rooms, which stressed the concerns raised by health care experts about the rapid transmission of the epidemic.
common lane
The sources added that specialists had reported the discovery of an infection in a traveler without symptoms and had been fully vaccinated in a quarantined hotel in Hong Kong, while the second case of the last fully vaccinated was also monitored and he was staying in a room through the same corridor of the first infected patient, which indicates the transmission of infection despite Strict quarantine precautions.
In addition, closed circuit television footage transmitted that both infected people did not leave their rooms and did not have any contact, which raised the fact that the virus could be transmitted from one person to another through the airborne medium, that is, when opening doors to collect food, for example, or when testing Corona.
Contrasting reports on "Omicron"
It is noteworthy that there are contradictory reports about whether "Omicron" causes mild or severe disease, and what effect it has on the effectiveness of the vaccine.
Even more difficult, scientists will not know for sure all these answers until after another 3 weeks, when they can isolate the virus in the laboratory and expose it to the blood of previously infected or vaccinated people.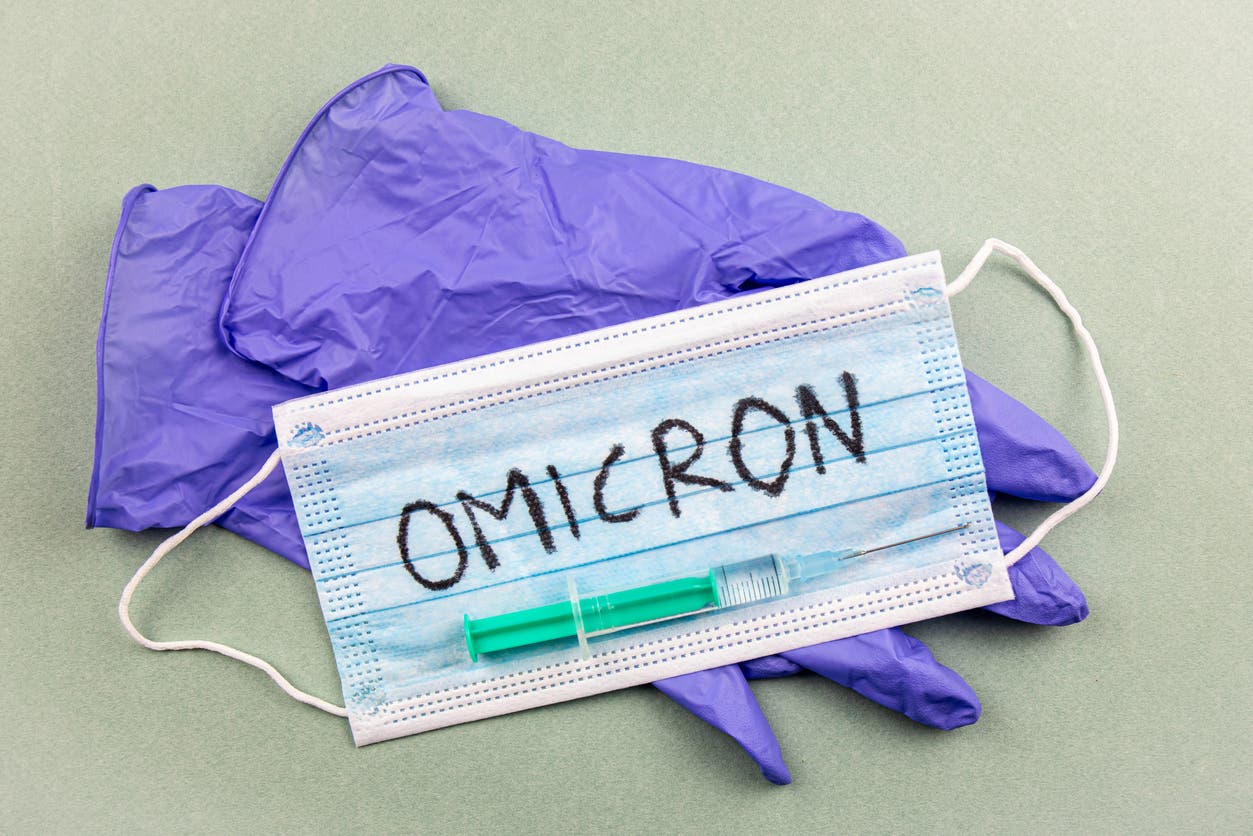 Omicron appeared about two weeks ago in a number of countries on the African continent, before moving to about 40 other countries.
While the World Health Organization called for caution and a return to taking preventive measures, especially vaccination, wearing masks, as well as avoiding crowds, and ventilating indoor places.
However, at the same time, she urged not to panic, or to close the borders and stop flights between the countries in which the new strain appeared, considering that this measure would not prove effective