Travel
Amazing discovery.. Two tombs from the Sawy era in Minya, Egypt
In an astonishing and important discovery, a Spanish archaeological mission affiliated with the University of Barcelona announced the discovery of two adjacent tombs dating back to the Sawy era, in the Bahnasa archaeological area in Minya Governorate, central Egypt .
The Secretary-General of the Supreme Council of Antiquities, Mustafa Waziri, confirmed that the mission found in one of these two cemeteries the remains of two unknown persons with a mouth with a gold tongue, while inside the cemetery was found a coffin made of limestone with a cover in the form of a woman, and next to it the remains of a non-person. known yet.
He also pointed out that preliminary studies on the tomb proved that it had been entered before during antiquity.
For his part, the head of the mission, Maite Maskort, explained that the second cemetery was completely closed, pointing out that the mission opened it for the first time during the excavations.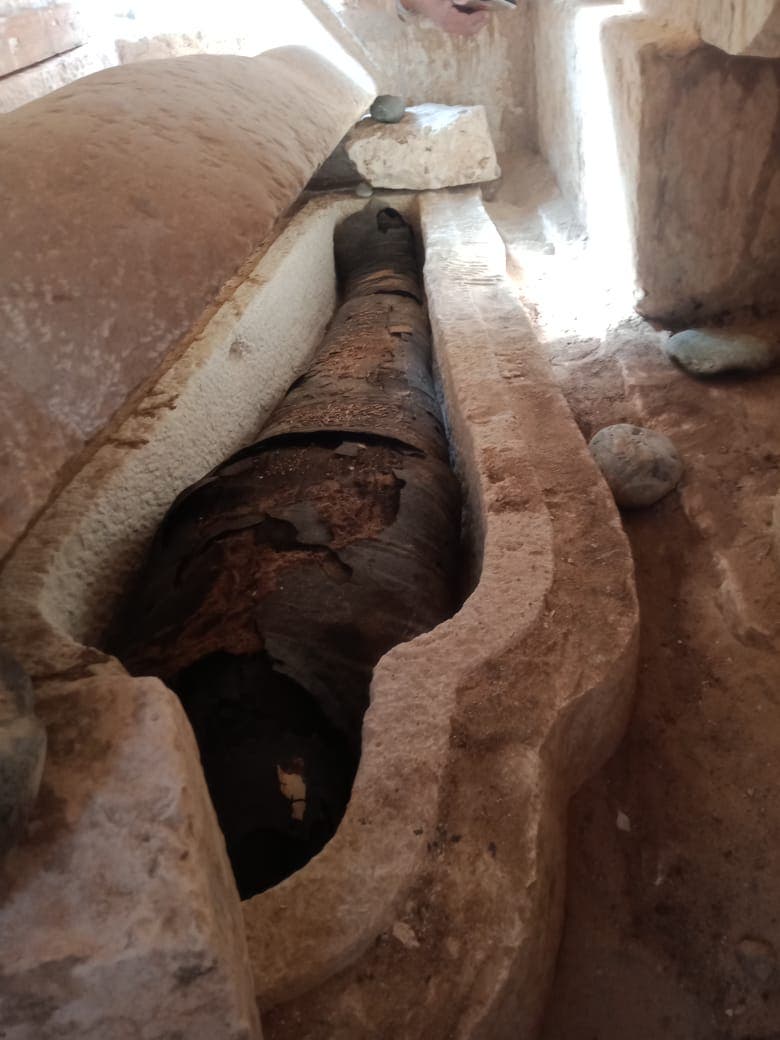 Pictures from the archaeological discovery
In parallel, the director of the mission's excavations, Hassan Amer, said that inside the tomb, a limestone sarcophagus with a human face was found in a good state of preservation, in addition to a "cotin" containing canopic utensils inside each of them, and 402 statues made of ushabti were also found. Of faience and a set of small amulets and beads green color.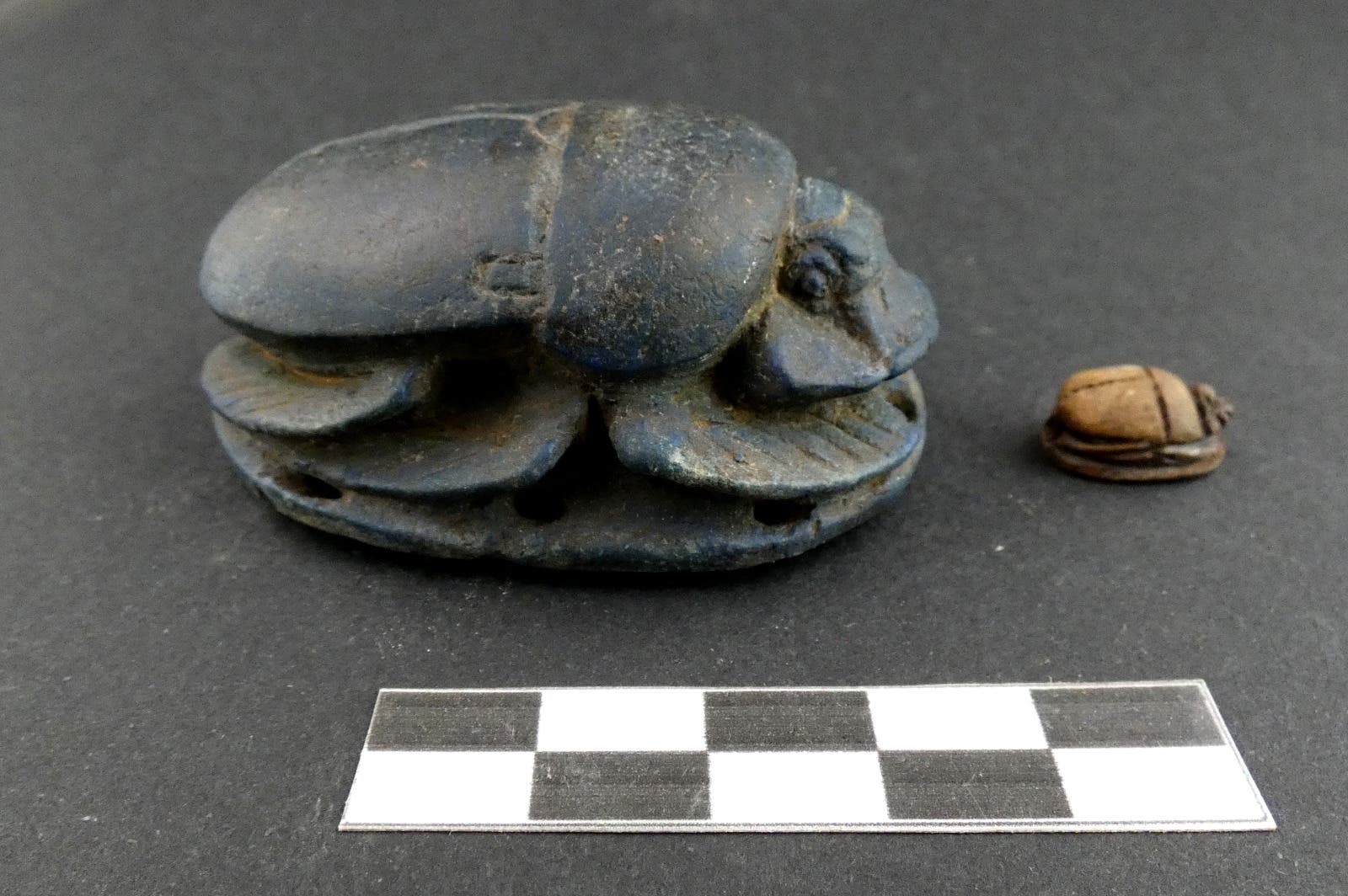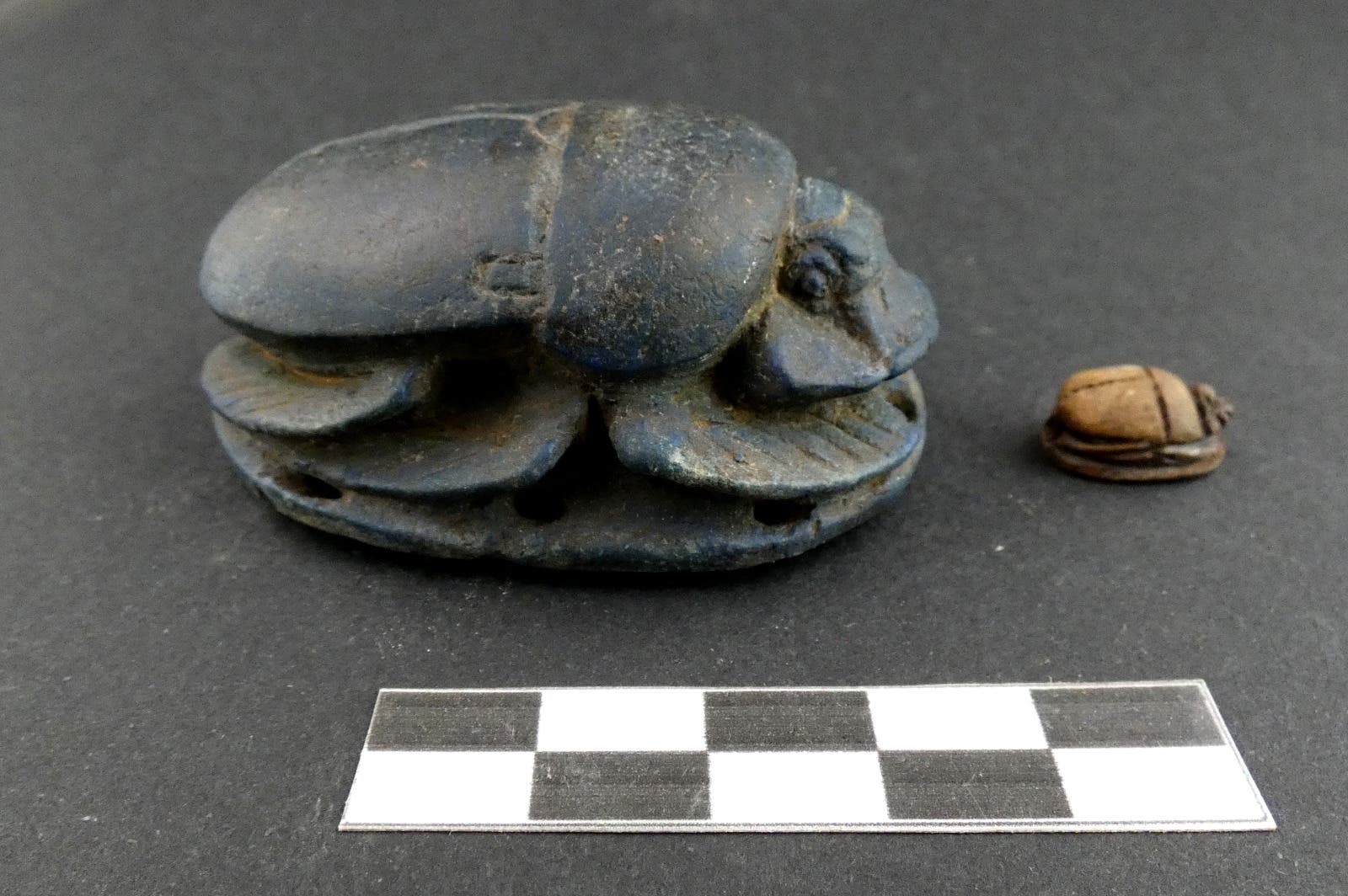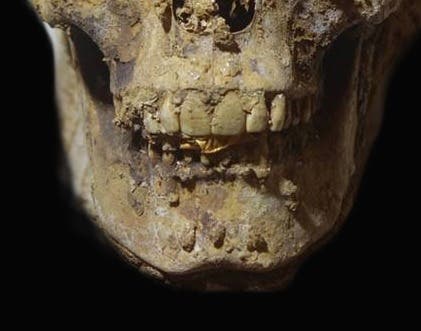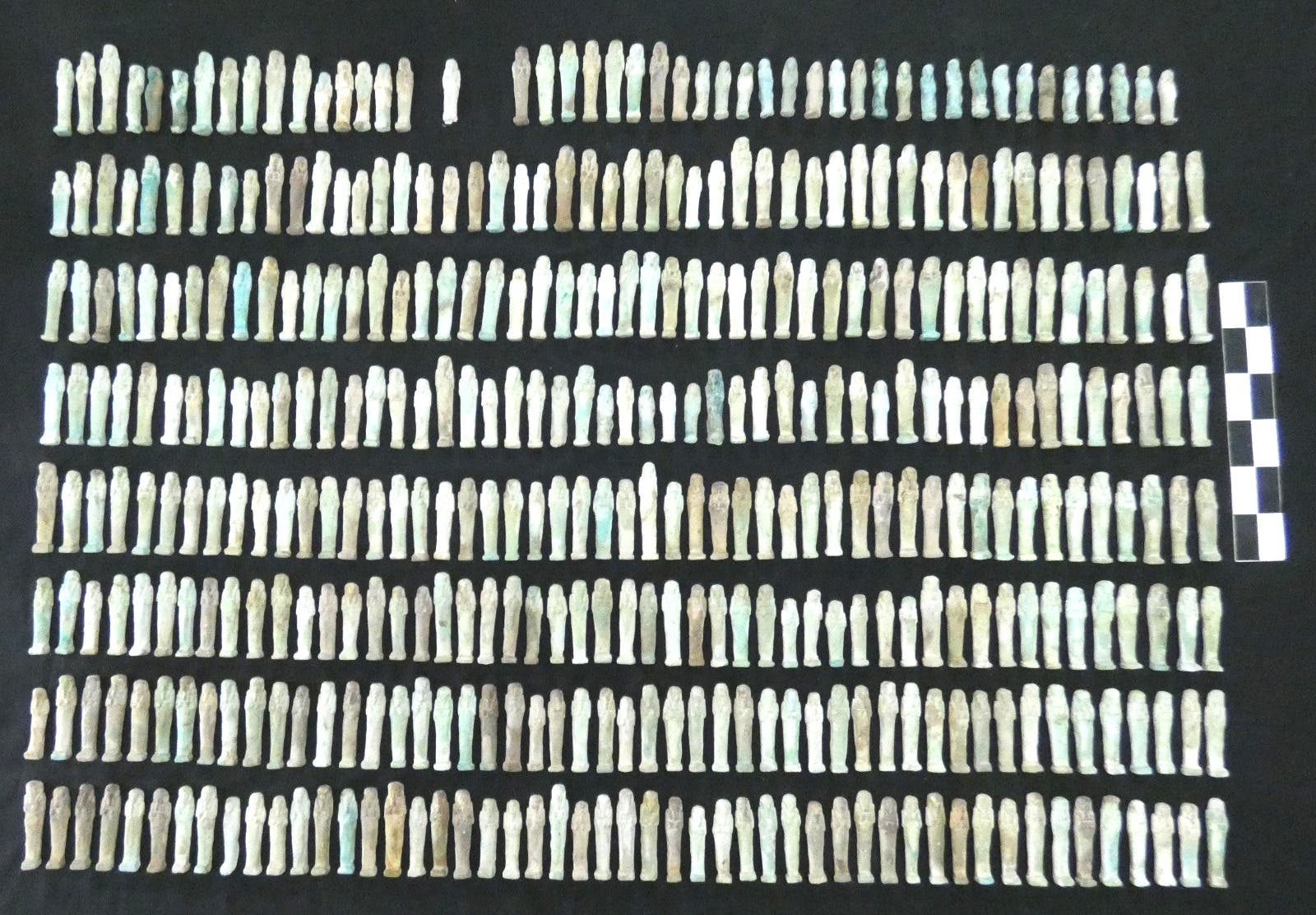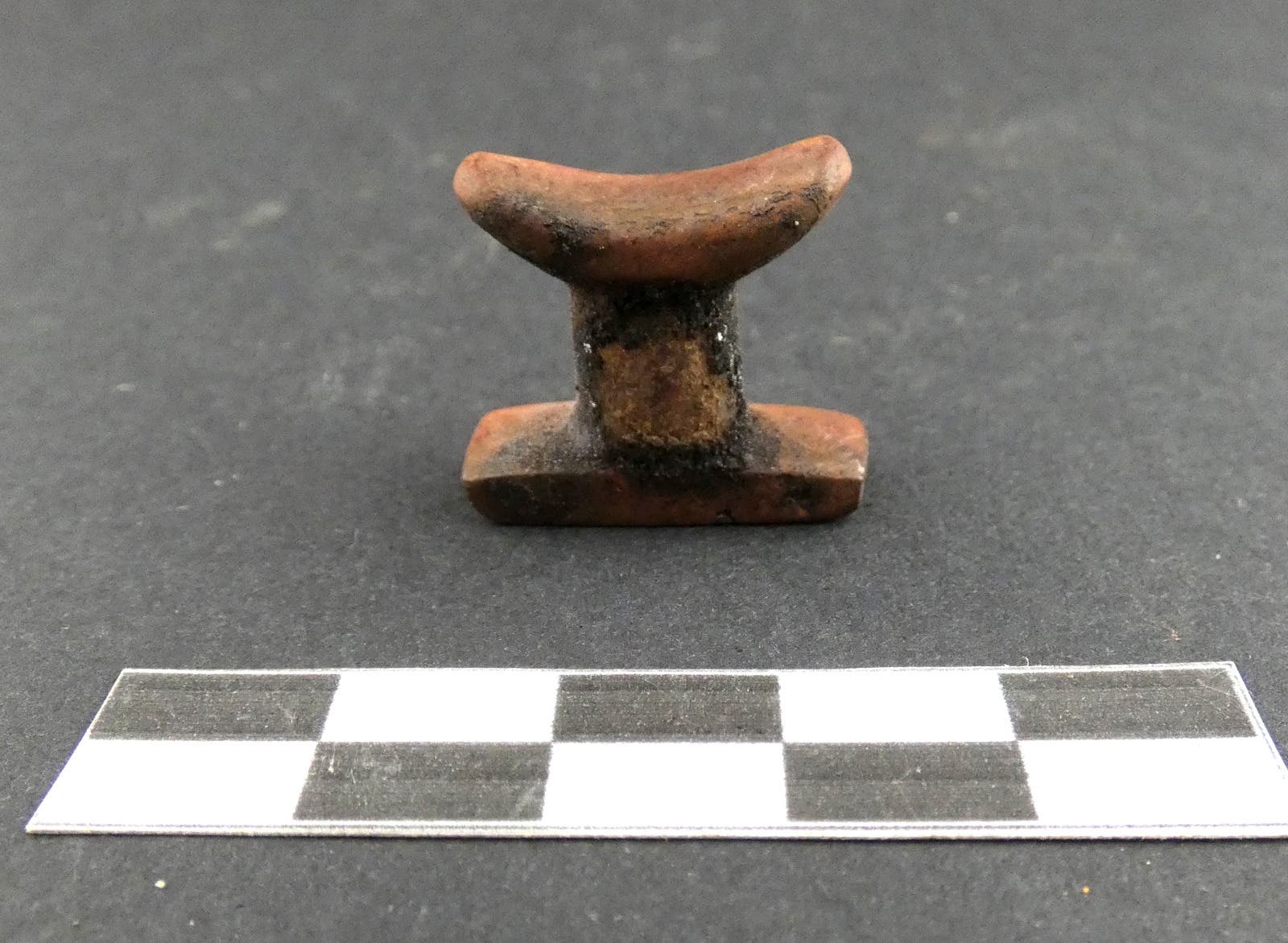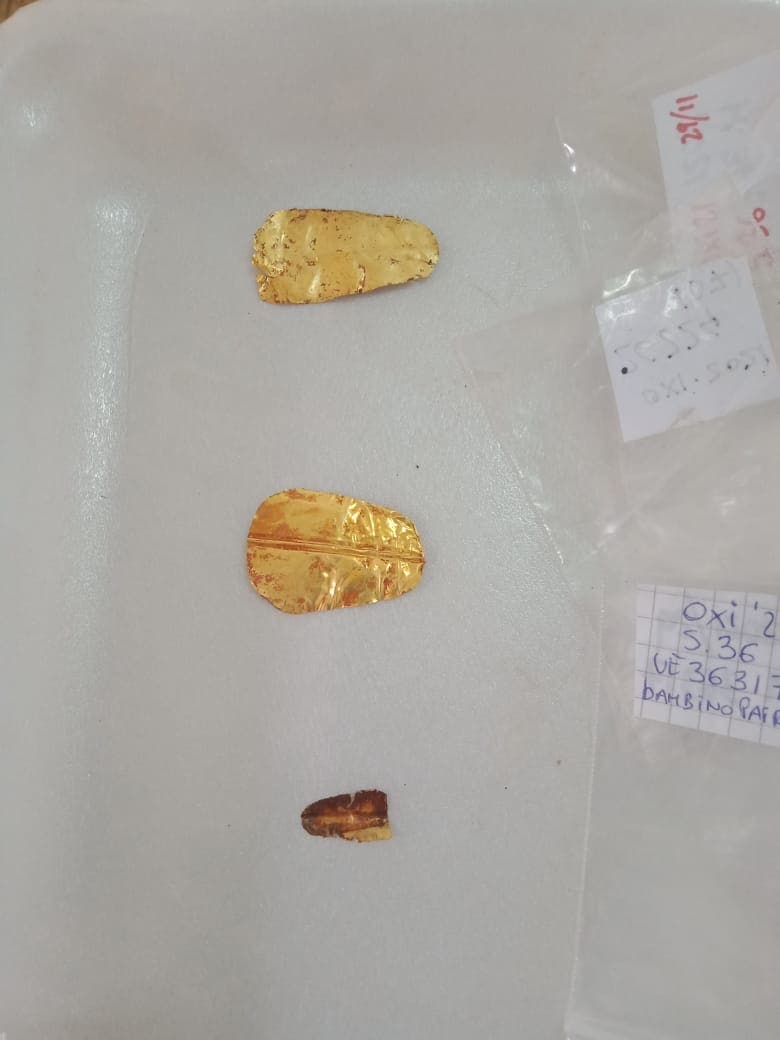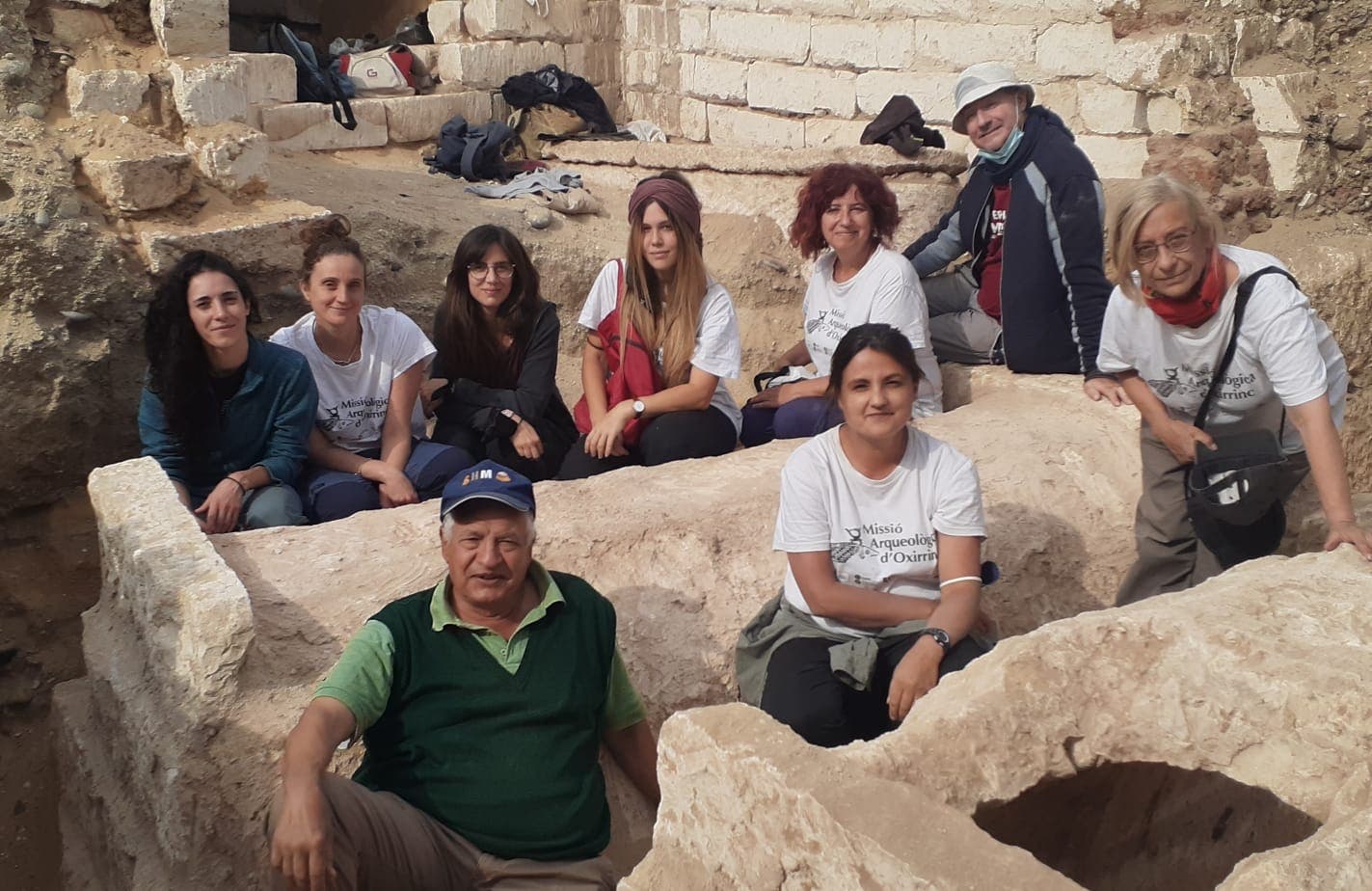 Director General of Central Egyptian Antiquities, Jamal al-Samastawi, confirmed that the Spanish mission has been working in the Bahnasa archaeological area for nearly thirty years, during which it found many tombs dating back to the Sawi, Greco-Roman and Coptic eras.
He also pointed out that the Al-Bahnasa region was famous for its papyri written in Greek, which were published in dozens of volumes at the University of Oxford. It also belonged to the nineteenth region of Upper Egypt and had great fame in the Coptic and Islamic eras