World
Erdogan: I will visit the UAE
Turkish President: "I will not give up on lowering interest rates, inflation will fall before the 2023 elections"
Turkish President Recep Tayyip Erdogan said Monday that Turkey will take rapprochement steps with Egypt and Israel.
He said, "Just as we have taken steps with the UAE, we will take similar steps with both Egypt and Israel."
He expressed his belief that the agreements signed with the UAE during talks in Ankara "will start a new era" in the relations of the two countries, noting that he intends to visit the UAE in February.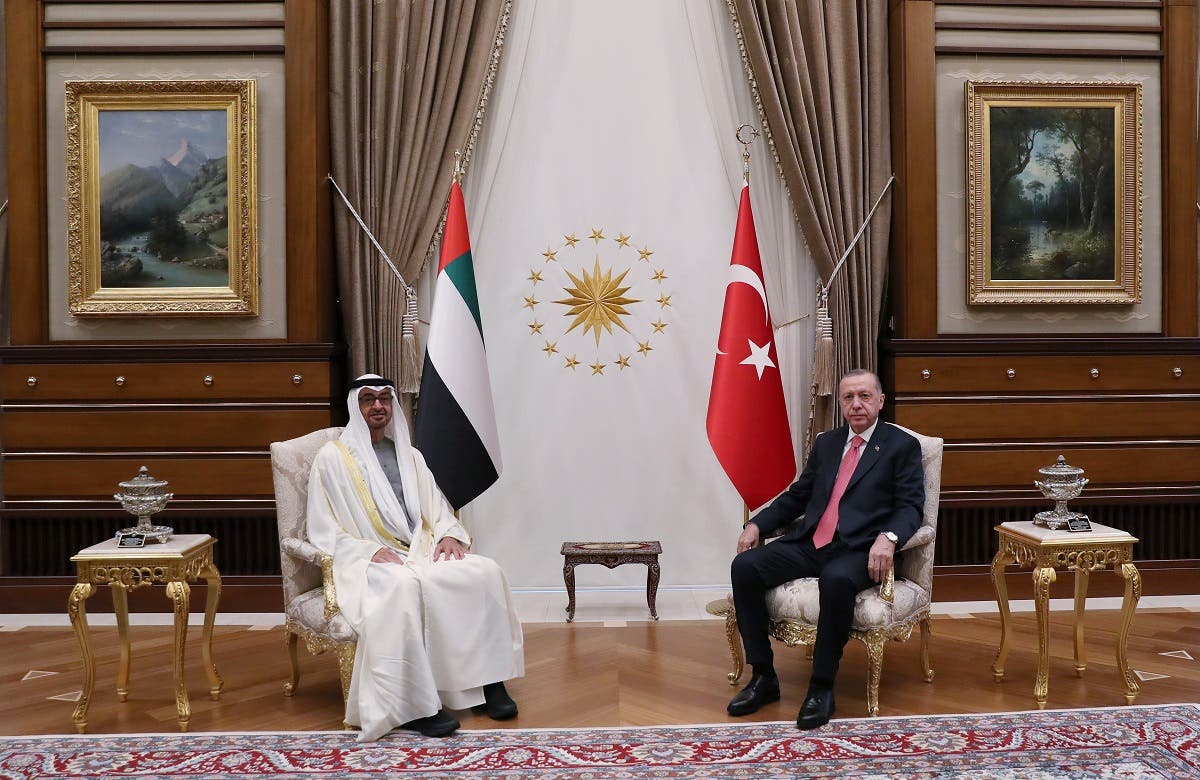 From the meeting of Turkish President Erdogan and Abu Dhabi Crown Prince, Sheikh Mohammed bin Zayed
He added that his visit to the UAE will be among a high-ranking delegation, noting that "some steps have been taken strongly."
On a domestic issue, Erdogan said, "I will not give up on lowering interest rates and inflation will go down before the 2023 elections," noting that he did not change his opinion that high interest rates increase inflation.
Turkish media quoted Erdogan as telling reporters, during his return trip from a visit to Turkmenistan, that the recent exchange rate fluctuations were not based on economic grounds, and that Ankara was ready to provide the necessary support to boost investments, specifically through state banks.
The lira has lost as much as 45 percent of its value against the dollar this year, and most of those losses came after Erdogan stepped up his defense of his stance on monetary policy. The central bank has cut the interest rate by 400 basis points since September, despite the annual inflation rate reaching nearly 20%.
"We will address the problems caused by price hikes due to exchange rate fluctuations, which have no economic basis," the Turkish president added