Life Style
To slow down the Aging of women.. these are the best foods after the age of 50
"At the age of 50 and around, women are more likely to experience health conditions such as osteoporosis, high blood pressure, and menopausal symptoms."
According to many health experts, poor nutrition can be directly linked to other serious health problems with age. According to a report published by Eat This Not That, women's health in general after the age of 50 is affected, including muscle, bone and blood pressure.
Dietitian Trista Best says: "At the age of 50 and around, women are more likely to experience health conditions such as osteoporosis, high blood pressure and menopausal symptoms. These conditions and symptoms can be moderately, and in some cases completely and completely controlled, through diet. ".
"Diet can affect a woman's menopausal symptoms in a positive or negative way," Best adds. "As estrogen levels drop during menopause, women are more likely to develop certain diseases and conditions."
Best advises that women of any age start following a diet that guarantees a strong body and a long life without suffering from diseases after the age of fifty. She explains that the opportunity also exists for those who have reached the age of fifty and beyond because the following diet includes foods that are great options for healthy diets, which benefit the body in general, regardless of age.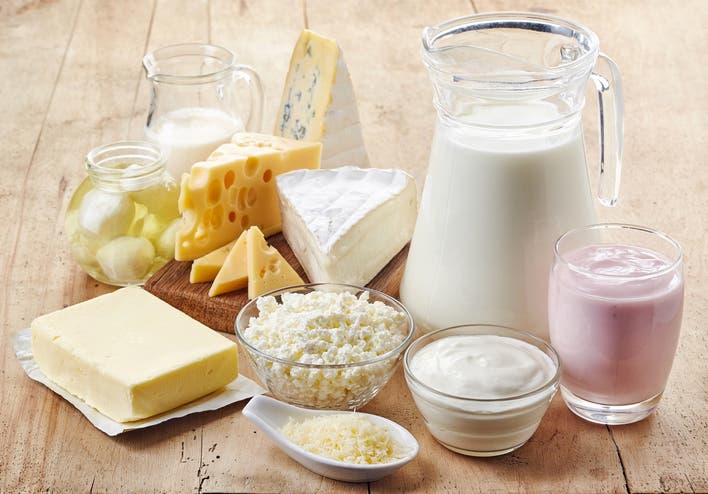 1. Dairy products
Continuing to build strong bones is essential as you age, which is why dairy products are among the best foods for women after 50.
"They (dairy products) are a good source of high-quality protein, which is essential to help maintain muscle mass with age," says Amy Goodson, RD, author of The Sports Nutrition Playbook. [Plus] they contain calcium and vitamin D. They are both necessary to maintain bone strength. Strong muscles and bones help strengthen basic balance, and can help prevent trips and falls and make it easier to perform the functions and tasks of daily living."
Professor Lisa Young, author of Finally Full, Finally Slim, specifically recommends yogurt as a food to consider for women after 50 because it's "rich in calcium as well as vitamin D, which helps the bones absorb calcium." Plus, yogurt is high in calcium. Probiotics, which promote gut health.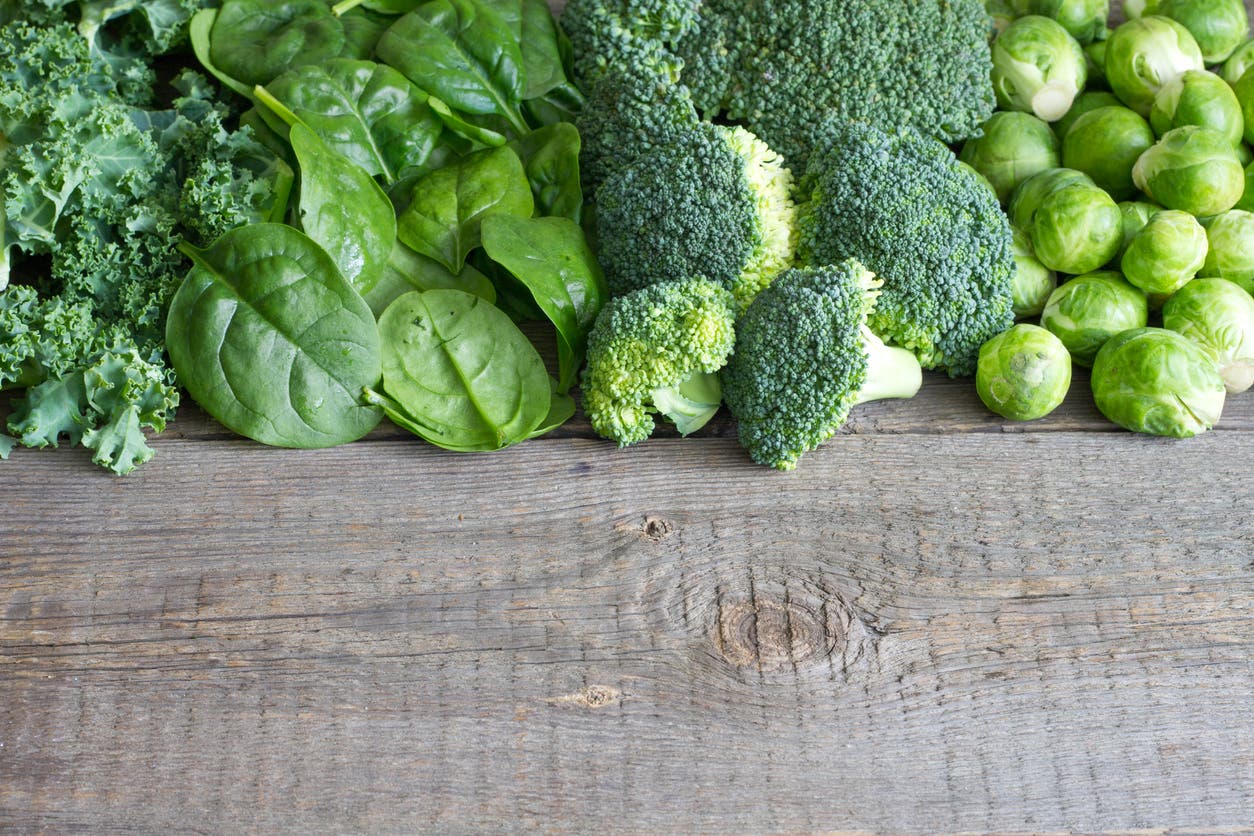 2. Leafy vegetables
According to Professor Young, leafy greens, whether raw, boiled or roasted, give strength and quality to the diet.
"They (the vegetables) contain calcium and antioxidant vitamins A and C, and are ideal for helping fight inflammation and heart disease, which are more common with age," says Professor Young, adding that "they also contain vitamin K – which gives an extra boost to health. Bones – high in fiber [as well as] low in calories, properties that are important to take advantage of with age as metabolism tends to slow down."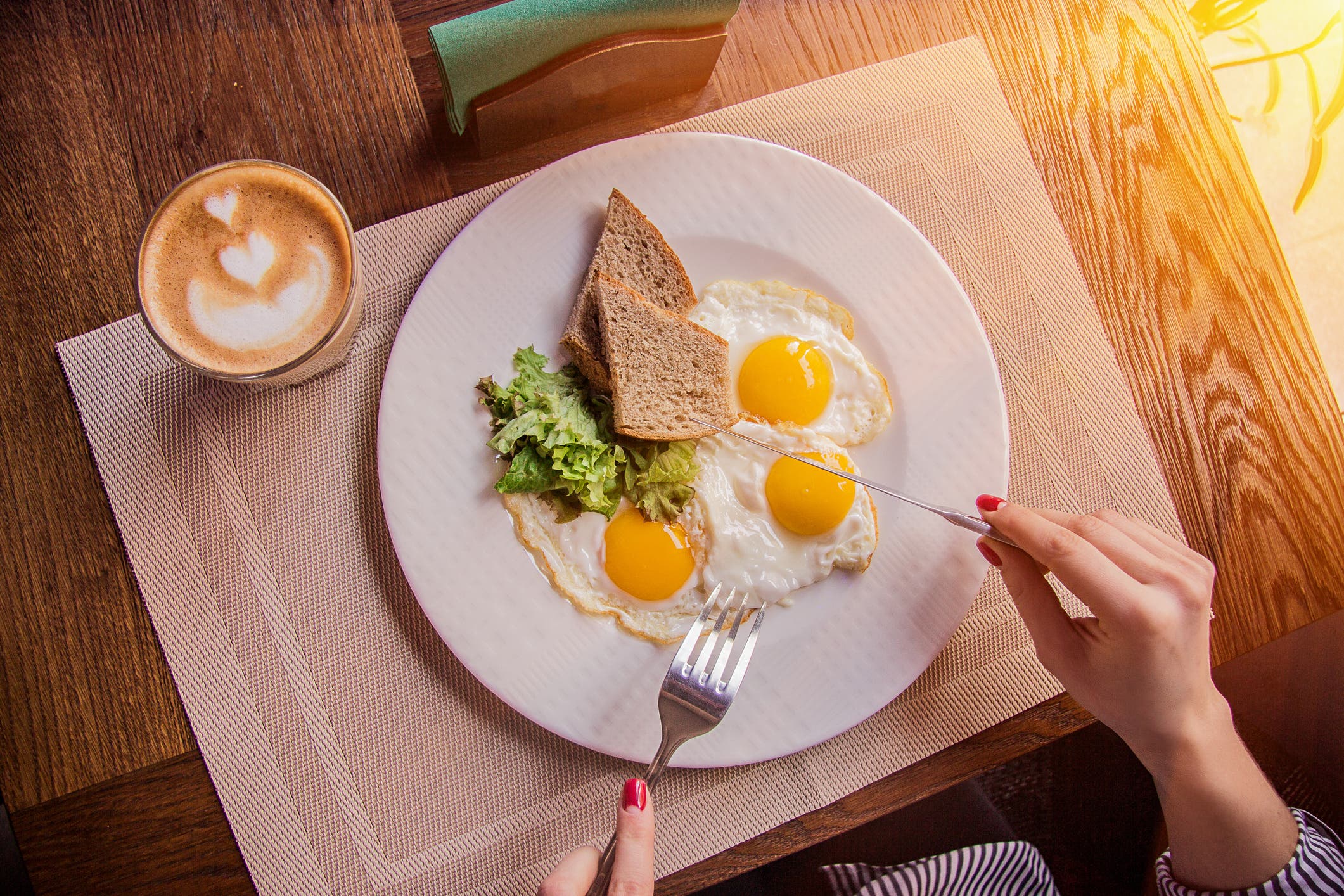 3. Lean protein
Dietitian Cheryl Musato, author of The Nourished Brain, points out the importance of eating high-quality protein foods specifically in order to ensure stronger muscles as women age.
"As women get older, a process called sarcopenia occurs which is the loss of muscle mass associated with aging. Leukopenia can start as early as their late 30s to early 40s. But it is possible, for women and men over 50 years of age, Some loss of muscle mass is already happening. In fact, by the time women reach the age of 80, up to a third of women have lost up to half of their skeletal muscle mass."
Sarcopenia can affect general health in a number of ways, including osteoporosis, falls, weakness, and general loss of strength and stamina. "To combat sarcopenia, as well as staying physically active every day, women over the age of 50 need adequate protein sources to help maintain muscle mass," Mosato advises, explaining that "the best sources of protein to include every day are eggs, dairy, and lean meats." of fats, fatty fish, soybeans, nuts, beans, and seeds."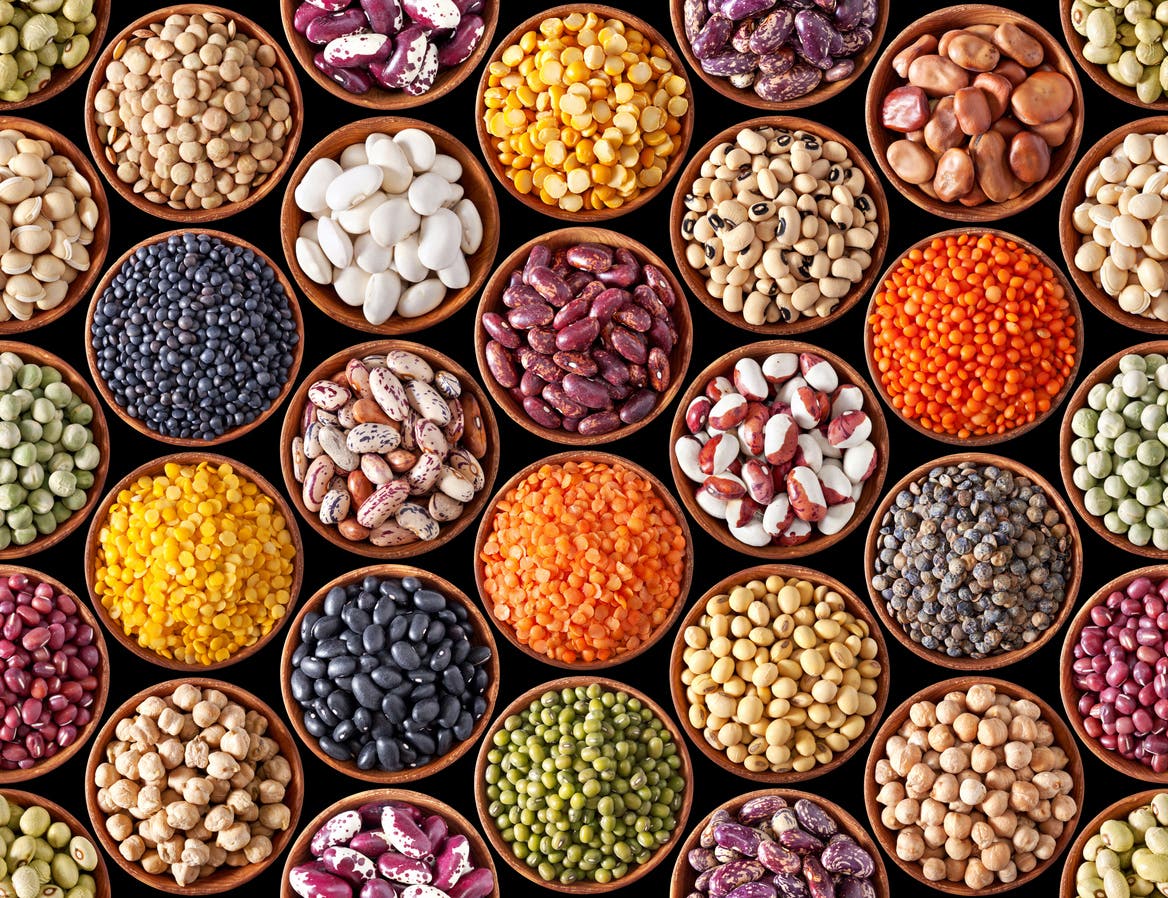 4. Legumes
Legumes and beans are great sources of protein, plus they're rich in fiber which is also an essential nutrient needed with age – or at any stage of life.
"For example, one cup of boiled lentils contains 18 grams of protein and 15 grams of fiber," says nutritionist Mackenzie Burgess. "You can try adding beans and legumes to quinoa salads, or mix them into healthy appetizers," Burgess advises.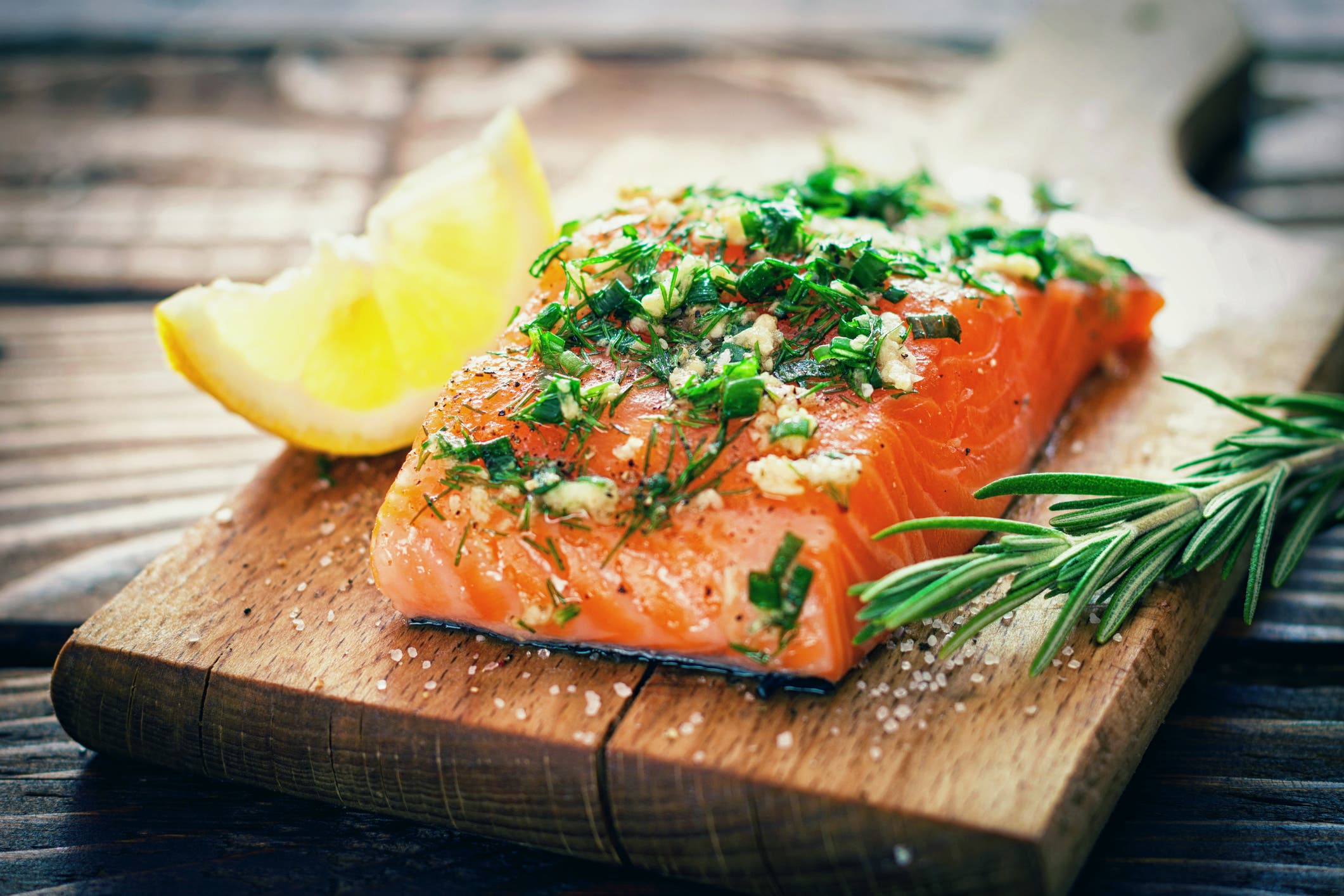 5. Salmon
After the age of 50, estrogen levels drop in women, with many consequences including a decrease in bone mineral density, which threatens to increase the risk of fractures. Burgess says that "it is important that women over the age of 50 get adequate vitamin D that absorbs calcium and promotes bone health. In addition to adequate, healthy and safe exposure to sunlight, foods rich in vitamin D, such as salmon, which provides 90 grams of it, can be eaten." About 75% of the recommended daily value for vitamin D.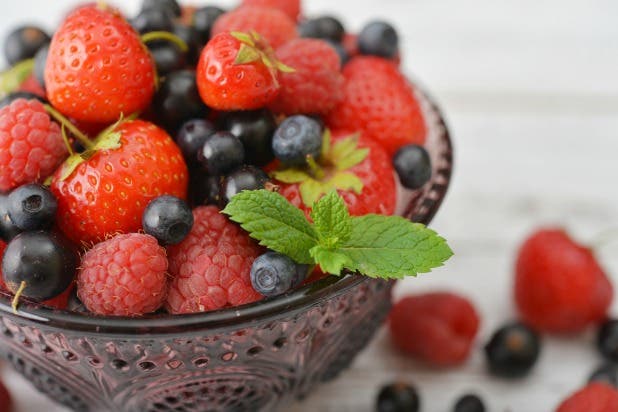 6. Raspberry
"Berries are rich in fiber, vitamin C, anti-inflammatories, and flavonoid antioxidants that provide 'complete nutrition' for people over 50," says Dr. Shannon Henry, MD, a registered dietitian. "Fiber helps improve digestion and maintain weight while protecting against diseases such as diabetes, heart disease and cancer." . Women 50 and older should consume 21 grams (of fiber) per day."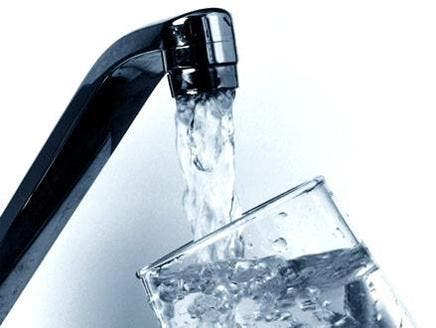 7. Drinking water
And while water isn't a food, it's still an essential part of anyone's diet — especially as they age.
"As we get older, our thirst is less likely to quench, so we need to be careful about our water intake, especially when it's hot and humid and when we sweat. Excess water intake can help counteract the effects of deteriorating bowel function with age," says Dr. Henry