World
Watch the first moment of a car crash at a party in Wisconsin.. crying and screaming
The city ​​of Waukesha, Wisconsin , USA , was hit Monday (Sunday evening local time), with a red car penetrating a group of crowds, celebrating the advent of the holiday season.
Video clips by some of those who attended the ceremony, and spread on the communication sites, showed the first moments of a red four-wheel drive car penetrating the party, at top speed, not caring about the presence of many children among the reveler
In addition, in another clip of the incident posted on the Internet, the police appeared to open fire on the car as it hit a roadblock.
While some witnesses and local media reported, according to Reuters, that shots were fired from the car as it stormed the show.
Suspect arrested
Later, the US police announced the arrest of the suspect in this run-down operation, which led to "a number of deaths and injuries." Police chief Dan Thompson said at a press conference that a number of "dead" were reported, while local officials also indicated that 11 adults and 12 children were killed. They were taken to hospitals.
He also confirmed that the suspected car had been seized, explaining that there were no more threats.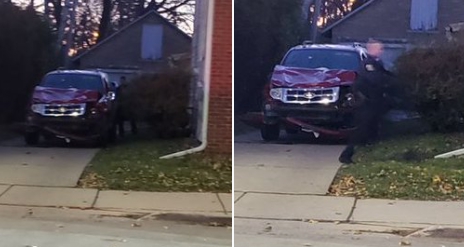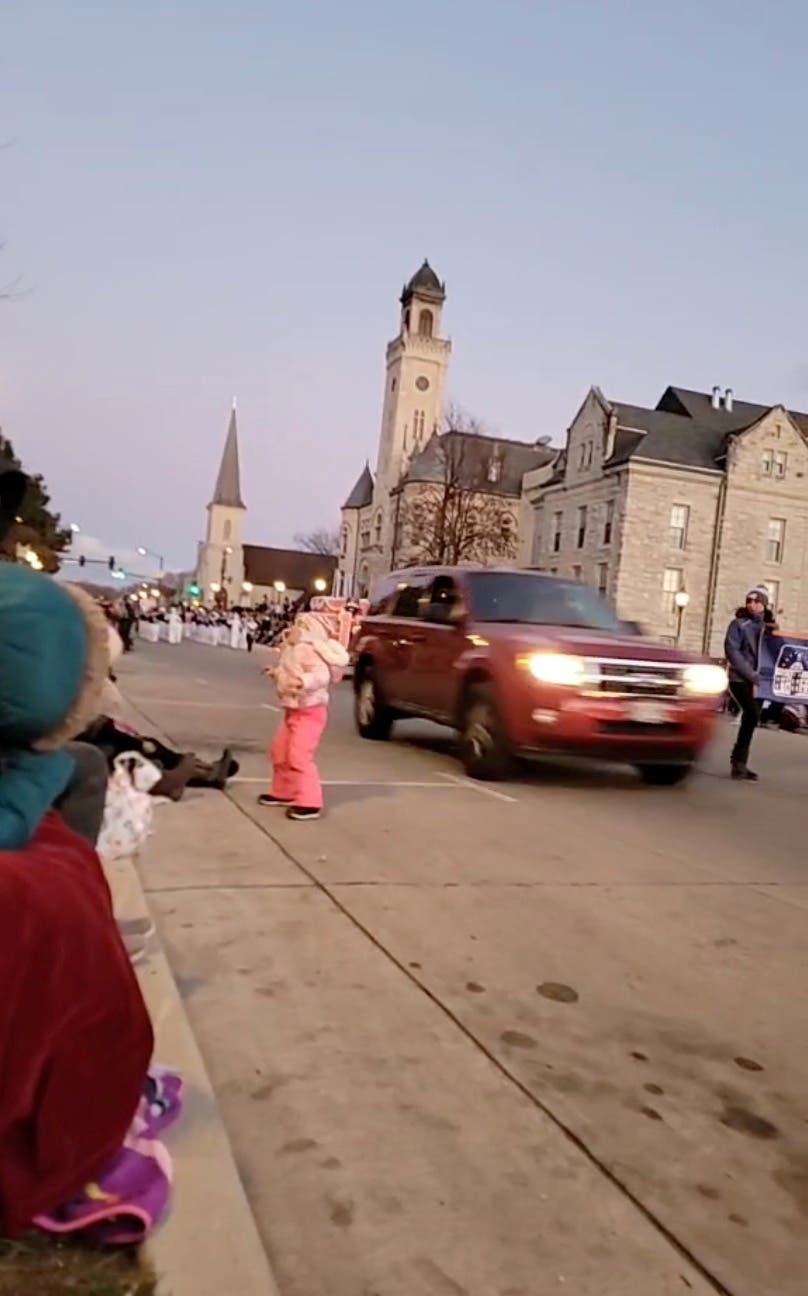 While the Milwaukee Journal Sentinel and other local media Fifi Waukesha reported that more than 20 people were injured when a SUV drove into a crowded Christmas parade in the area in the evening, while a local CBS television reporter confirmed In a tweet, at least one person was killed.
Shock..then screaming and running
Later, local CBS television showed a picture on Twitter of what appeared to be the red car indicated on a side street, with the impact of a crash on its hood, with a front part hanging off on one side.

A woman confirmed to Fox 6 television that the car hit a dance group of girls, aged between nine and 15. Fox 6 quoted her as saying that the immediate reaction was silence, followed by screaming and running and checking on the injured
A witness told ABC's Wissen-TV in Milwaukee that the driver crashed into the "Dancing Grannies" show and at least one person flipped over the hood of the car.
Angelito Tenorio, a councilor in nearby West Alice, explained, "While the crowds were moving between the buildings…we saw an SUV passing by, and it sped along the parade route. And then we heard a loud bang, crying and deafening screams." Who are people hit by a car