World
Corona Deaths in the era of Biden exceed the victims of the time of Trump
The outcome surprised doctors due to the high level of immunization, social distancing, and reduced public events
The number of coronavirus deaths in the United States in 2021 under President Joe Biden exceeded the number in 2020 while former President Donald Trump took office, according to federal data and Johns Hopkins University, indicating continued threats from the virus.
Johns Hopkins data shows that the total number of reported deaths linked to the disease exceeded 770,800 on Saturday. That makes the total number of deaths from the pandemic this year more than the 385,343 deaths from last year, according to the latest death certificate data from the Centers for Disease Control and Prevention, and reported by The Wall Street Journal.
Infectious disease experts said that the spread of the highly contagious delta type and the low vaccination rates in some communities were important factors in these figures.
constant threat
The news came as Covid-19 cases surged in places like New England and the Midwest, where the seven-day average of new cases recently approached 90,000 per day after approaching 70,000 last month.
The coronavirus has proven to be a constant threat even in some of the most vaccinated places, many of which are facing another outbreak now, as the world prepares to live with and manage the disease in the long term.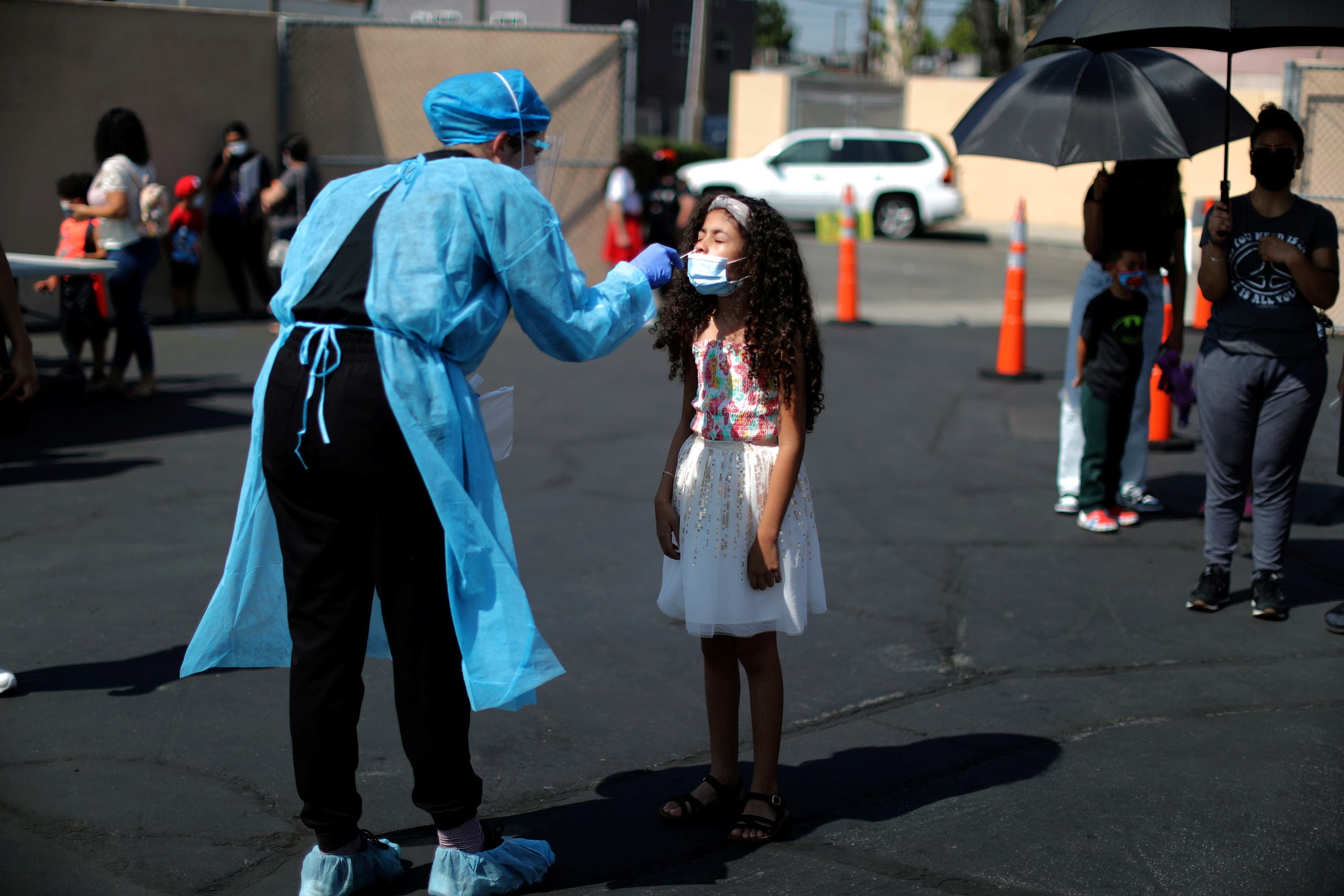 A girl undergoes a Corona examination in America
Restrictions in Europe
While in Europe, parts of Austria, Germany and the Netherlands have imposed new restrictions in recent days after cases of coronavirus rose and hospitals came under pressure again.
The death toll in the United States in 2021 surprised some doctors, as they expected that vaccinations and precautionary measures such as social distancing and reducing public events to limit the spread of infection and reduce severe cases may contribute to reducing deaths.
But epidemiologists said lower-than-expected immunization rates as well as fatigue from precautionary measures such as wearing masks allowed the highly contagious delta variant to spread largely among the unvaccinated