Tech
Corona vaccine without needles!
An innovation presented by a Canadian startup has transformed the process of obtaining a Covid-19 vaccine from acupuncture to a much easier procedure, as a robot injects a dose of vaccination directly into the muscles without using a needle, according to the British "Daily Mail" published.
Developers of the robot, Kobe, designed at the University of Waterloo in Ontario, say it has successfully performed the first autonomous robotic intramuscular injection. It relies on a high-pressure jet pumping system to dose the serum to pass through an opening in the skin the width of a human hair.
Using LiDAR sensors, the same technology that self-driving vehicles use to map the road, Kobe makes a model of the patient's body and selects, through artificial intelligence, the optimal location for a vaccine or drug injection.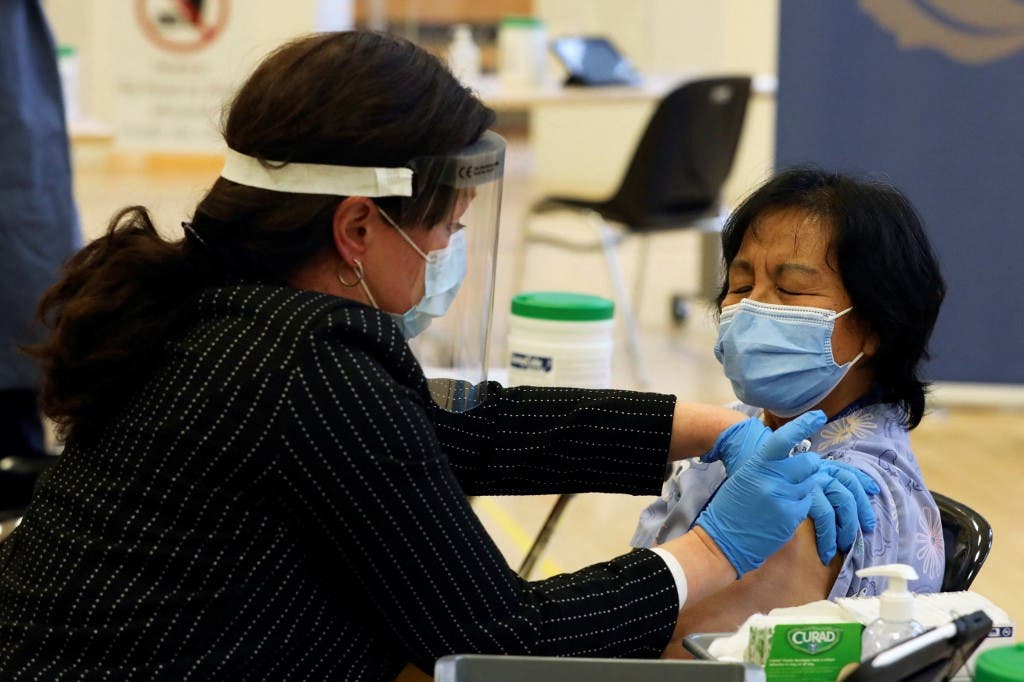 Corona vaccination in Canada
"Kobe is equipped to use needle-free injection technology, and to demonstrate that patients can receive injections into the muscle, such as vaccines, without needles, and without the need for a healthcare professional," said Tim Laswell, Co-Founder and CEO of Cubaones.
don't touch
In theory, a patient registers online to book an appointment and then arrives at a clinic or pharmacy and presents his identity to the camera on the interface of the Kobe robot screen for confirmation. The need for acupuncture and no contact with any human being.
The Kobe robot has been launched since 2019 after it was developed in the Canadian University of Waterloo's innovation incubator.
full autonomy
Kobe can help address the shortage of health care workers, especially in the field of vaccinating with Covid-19 vaccines, and officials of the Canadian producing company believe that the robot can be employed in many diverse uses.
"Cobe is a versatile robotics platform that can be rapidly deployed to complete tasks with 100% autonomy," Lasswell explained.
The Corona epidemic has led to a boom in the field of robotics that aims to compensate for the shortage of employees and avoid exposure to face to face with others in light of precautionary measures that include physical distancing, for example, a nurse robot at Cira-03 Hospital with a face and human-like arms, conducts tests SARS-CoV-2 viruses, alerting patients to wear masks if the patient is not wearing one.
Harvard Medical School also used the robot dog "Spot", produced by Boston Dynamics, in the field of detecting symptoms of Covid-19 from a distance of two meters between those who frequent its facilities. Spot is responsible for other secondary procedures, including assessment of vital signs and placement of an intravenous catheter, and an iPad connected to Spot allows doctors and nurses to conduct remote healthcare interviews with patients via real-time video chats