World
Israel: We agreed with Washington to expand our talks to confront Iran
Israeli Defense Minister Benny Gantz announced on Tuesday that he and his American counterpart Lloyd Austin discussed confronting Iran's nuclear ambitions .
And he wrote in a tweet via his Twitter account: "Today I spoke with the Defense Minister of Washington, and we discussed the joint security coordination between the Israeli and American security and military services."
He also added that he discussed with Austin the file of Iranian bases in the region, and the measures required to confront them, pointing to a bilateral meeting held soon, with the aim of enhancing security cooperation between the two countries, as well as expanding strategic talks.
Avoid dangerous escalation
And the US Secretary of State, Anthony Blinken, announced last Sunday, during an interview with "CNN", that the United States is in full agreement with Britain, Germany and France on returning Iran to the nuclear agreement, but he added that it is not clear whether Tehran is ready to return. to conversations in a meaningful way.
Blinken's comments came a day after the United States, Germany, France and Britain called on Iran to resume compliance with the 2015 nuclear deal in order to "avoid a dangerous escalation".
"It really depends on whether Iran is serious about doing that," the US secretary said of returning to the nuclear deal talks. "All of our countries, by the way, working with Russia and China, believe strongly that that would be the best way forward."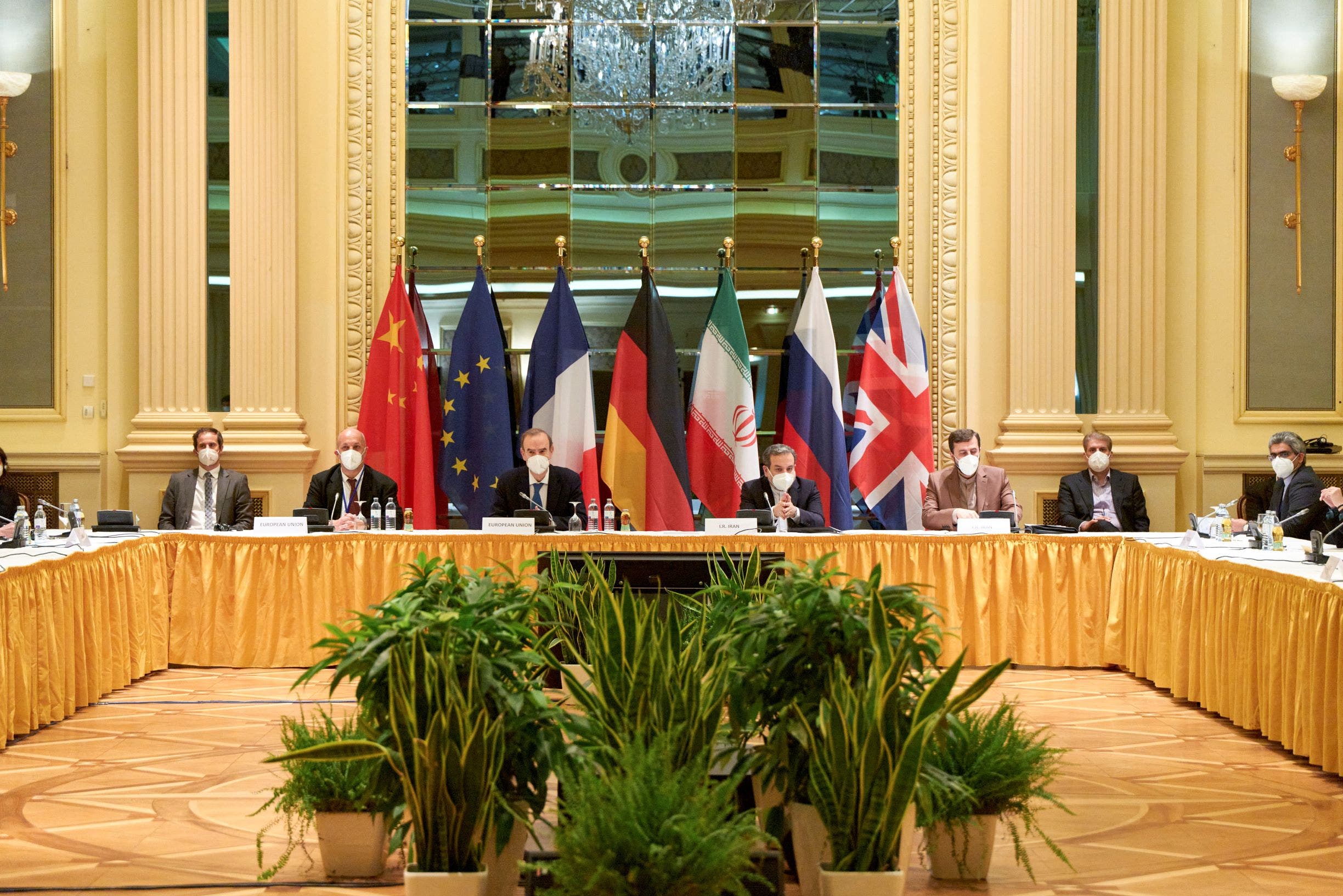 Part of the nuclear negotiations in Vienna
It is noteworthy that the agreement collapsed in 2018 after former US President Donald Trump withdrew the United States from it, prompting Tehran to violate its restrictions on uranium enrichment. Under this agreement, Iran has reduced its nuclear activities in exchange for the lifting of international sanctions.
Iran had announced its readiness to resume Vienna's indirect negotiations with the United States, which have been suspended since June, in November to save the international agreement on its nuclear program.
These talks aim, in particular, to lift the sanctions imposed by Washington in exchange for Tehran's return to compliance with the restrictions stipulated in the 2015 nuclear agreement, from which Washington withdrew during the era of Donald Trump in 2018, while Tehran later repudiated its term