Uncategorized
Ethiopia declares emergency… and America warns: the security situation is deteriorating
Ethiopia's cabinet on Tuesday declared a nationwide state of emergency after the Tigrayan People's Liberation Front (TPLF) rebels seized two main cities in an apparent attempt to advance towards the capital, state media reported.
"The state of emergency aims to protect civilians from the atrocities committed by the Tigray People's Liberation Front group in several parts of the country," Fana Broadcasting Corporation said.
For its part, the US Embassy in Ethiopia today called on its citizens to prepare to leave the country, and said that the security situation is deteriorating in parts of Ethiopia.
immobilizer
She said on her Facebook account that the continued escalation of the military conflict and civil unrest in Ethiopia has severely deteriorated the security situation.
She also indicated that the authorities closed a large section of the highway linking the capital, Addis Ababa, with the cities of the north of the country, which led to the stranding of travelers and disruption of movement.
She said that US embassy employees are prohibited from moving outside the borders of the Ethiopian capital
The US envoy to the Horn of Africa spoke of documented reports of violations committed by the parties to the conflict in Ethiopia.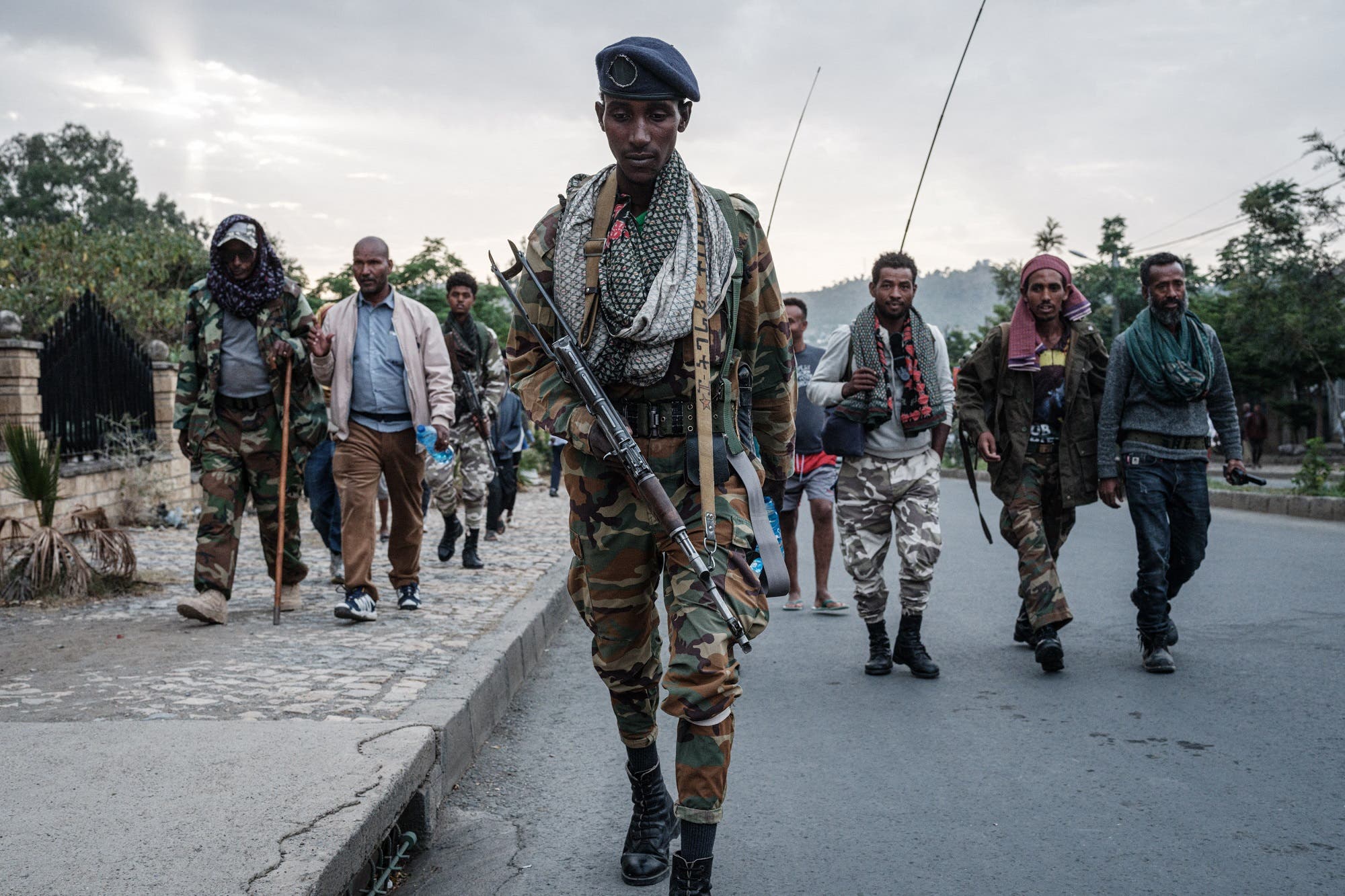 Rebels loyal to the Tigray People's Liberation Front in Mekele (archive from AFP)
The director of the US Agency for International Development also said that humanitarian workers are still prevented from providing necessary aid in Tigray, despite the 900,000 people facing the risk of starvation, calling for the fighting to stop.
A call to arms
This came, hours after the capital's authorities called on residents to take up arms, in preparation to defend the neighborhoods, after the rebel forces in Tigray, in the north of the country, announced that they might advance towards the city.
It is noteworthy that the conflict between Addis Ababa and the Northern Territory erupted on the night of November 3, 2020, when forces loyal to the Tigray People's Liberation Front, including some soldiers, seized military bases in the region. In response, Prime Minister Abiy Ahmed sent more troops to the area, and launched several campaigns and attacks that led to the displacement of thousands, while the United Nations warned of violations and war crimes committed.
The Popular Front has dominated political life in Ethiopia for nearly three decades, but lost much of its influence when Abiy Ahmed took office in 2018 after years of anti-government protests.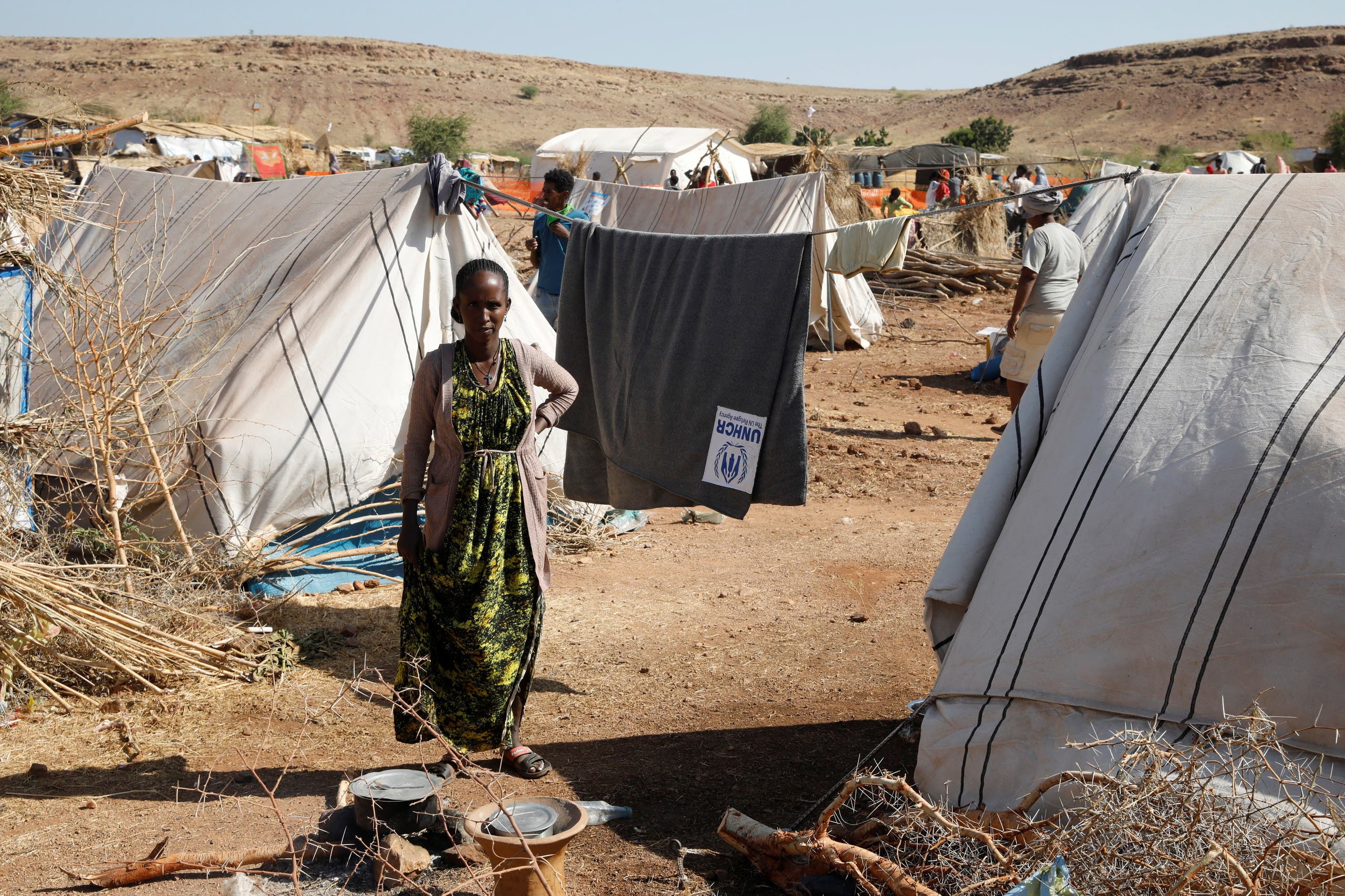 Displaced people from Tigray (Reuters)
Then relations between the two parties worsened, after the front accused Abiy of ruling the country centrally at the expense of the Ethiopian states, while the latter repeatedly denied this accusation.
The expanding war has destabilized Africa's second most populous country, once a stable ally of the West in a volatile region.
It also led to the suffering of about 400,000 people in Tigray from starvation, while forcing more than two and a half million people from their homes