World
Macron: "I know" that the Australian Prime Minister lied about the submarine issue
French President Emmanuel Macron said Sunday he "knows" that Australian Prime Minister Scott Morrison lied to him about secret negotiations between Australia, the United States and the United Kingdom over a defense pact that torpedoed a Canberra sale of French submarines.
Paris had expressed anger after Australia's sudden decision to terminate the contract without prior notice to buy 12 French submarines with conventional payment, worth 90 billion Australian dollars (55 billion euros).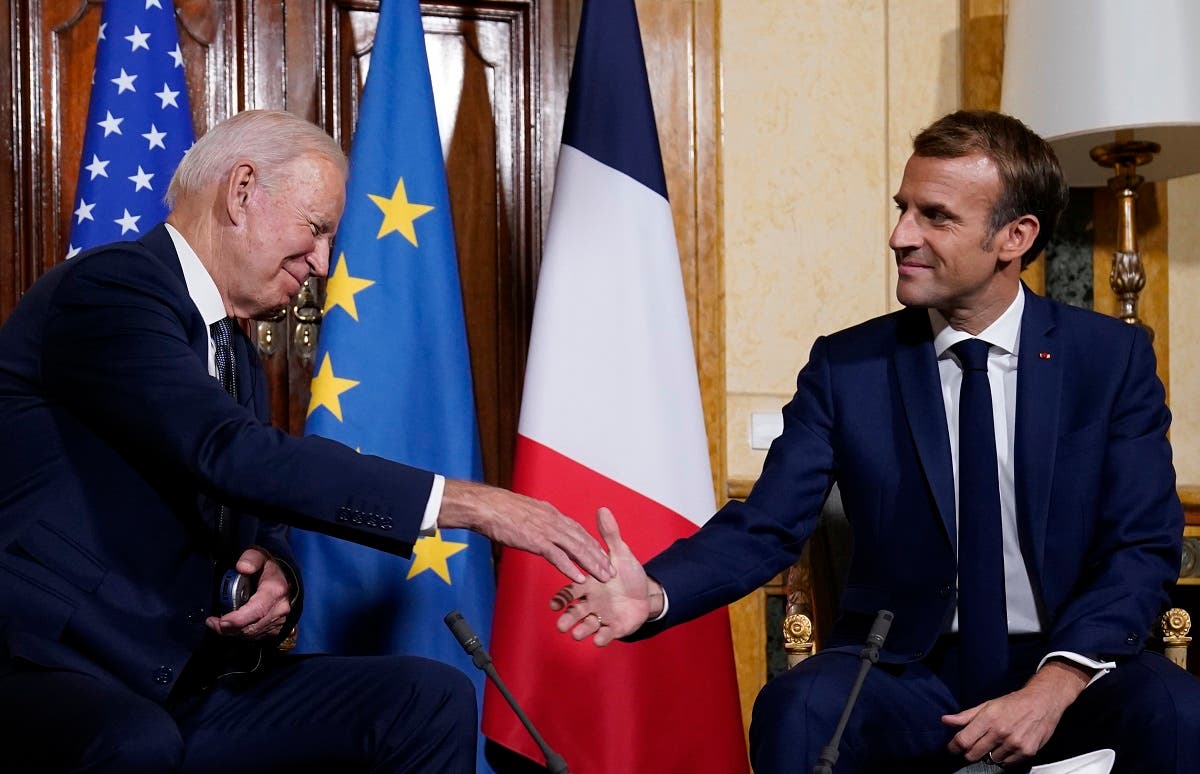 Macron and Biden
On the sidelines of the G-20 meeting in Rome, an Australian journalist asked Macron, "Do you think Scott Morrison lied to you?", to which the French president replied, "I don't think. I know."
Regarding the possibility of restoring confidence in Morrison, Macron said, "We are talking, we will see what he does." "I have a lot of respect for your country and a lot of respect and friendship for your people," he added, but "when we have respect" it must be from both sides and the behavior should be "according to these values."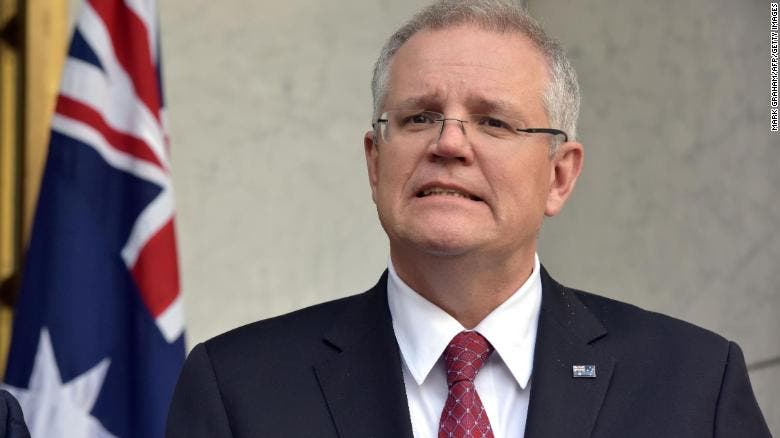 Australian Prime Minister Scott Morrison
On Thursday, Macron had a telephone conversation with Morrison, the first since the crisis that erupted in mid-September, following the announcement of the new partnership between the United States, Britain and Australia, according to the Elysee Palace.
The Elysee confirmed that the French head of state indicated that "it is now up to the Australian government to propose practical steps that embody the desire of the highest Australian authorities to redefine the foundations of our bilateral relationship and to continue joint action in the Indo-Pacific region."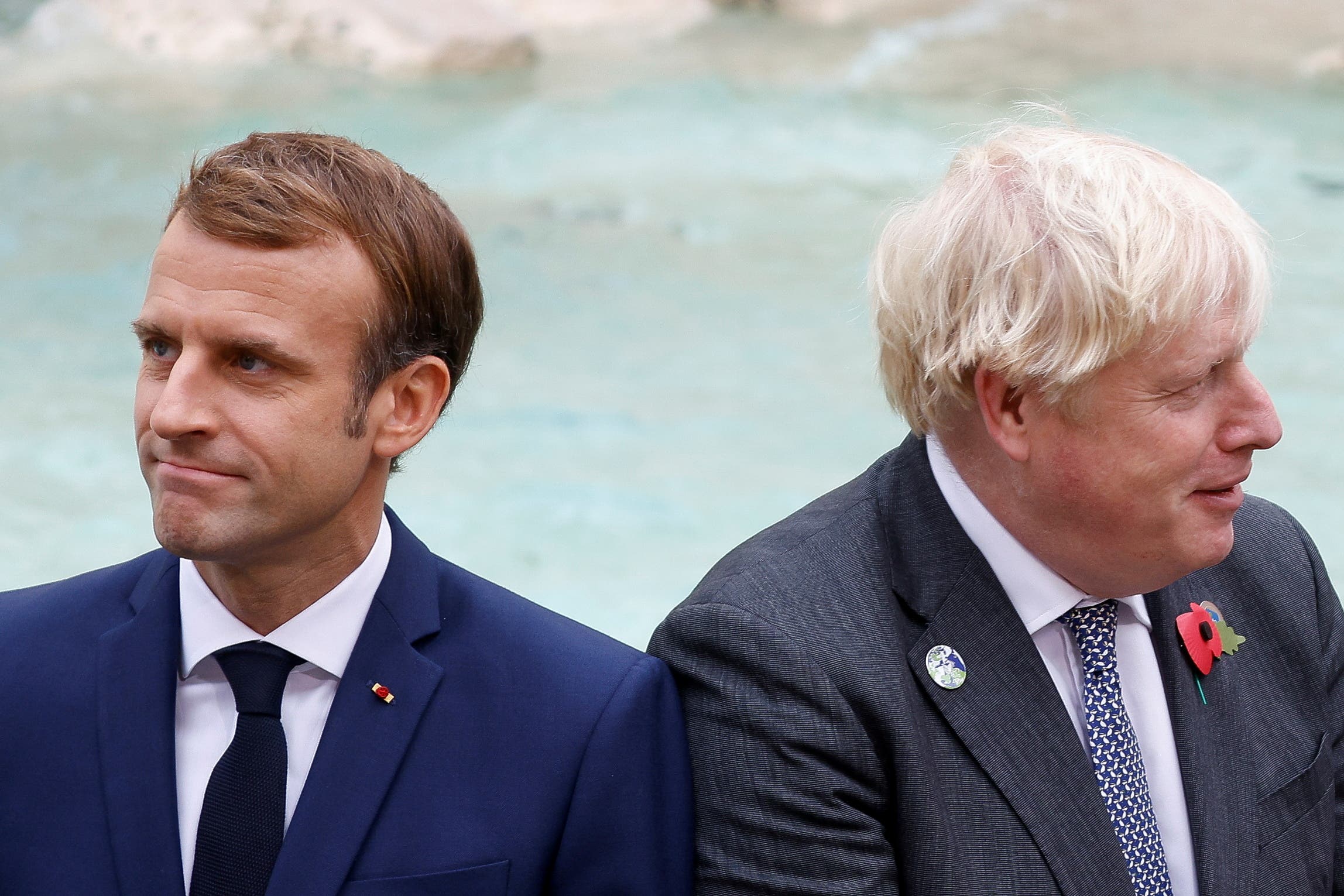 Macron and Johnson
During the phone call, Macron noted that "Australia's unilateral decision to reduce the Franco-Australian strategic partnership by ending the ocean-class submarine program in favor of another project, which has not yet been clarified, has broken the relationship of trust between our two countries," according to the Elysee
For his part, US President Joe Biden pleaded guilty Friday, acknowledging that the United States acted "clumsily" in the submarine affair.
Biden spared no effort towards Macron, who received him at Villa Bonaparte, the headquarters of the French embassy in the Vatican, with frequent handshakes and broad smiles and an emphasis on his "great affection" for France, "the oldest ally of the United States."
"What we did was inappropriate and not very appropriate," Biden said, in the clearest US acknowledgment of remorse over declaring a defense partnership with Australia and the United Kingdom that surprised France.
For his part, Macron said, "We have made it clear what needs to be clarified" about the alliance in the Pacific and Indo-Pacific, which cost France a huge contract to sell Australia advanced submarines.
"We must now look to the future", which includes "very concrete" joint decisions that support joint actions and initiatives" on climate, defense and innovation, the French president added