World
Screams and moaning… The people of an Egyptian village find a girl who has been imprisoned for 3 years
Strange sounds, screams and moans that were emanating from a semi-abandoned house in an Egyptian village led the parents to find a girl who disappeared 3 years ago.
This story took place in the village of Kom El Nour in the city of Mit Ghamr in the Dakahlia Governorate, north of Cairo, where the people infiltrated a semi-abandoned house in one of the village's parts, emitting strange sounds, to discover the shocking surprise.
Inside the house, the parents found a girl who was completely weak and emaciated. This girl disappeared 3 years ago, and her father said when the villagers asked about her that his daughter lived in Cairo with one of his relatives.
And the parents discovered the little girl tied with iron chains inside a dark room of this abandoned house, and next to her were shabby food utensils. When asked, the girl said that her father locked her in this house 3 years ago, on the pretext of his fear for her after his separation from her mother.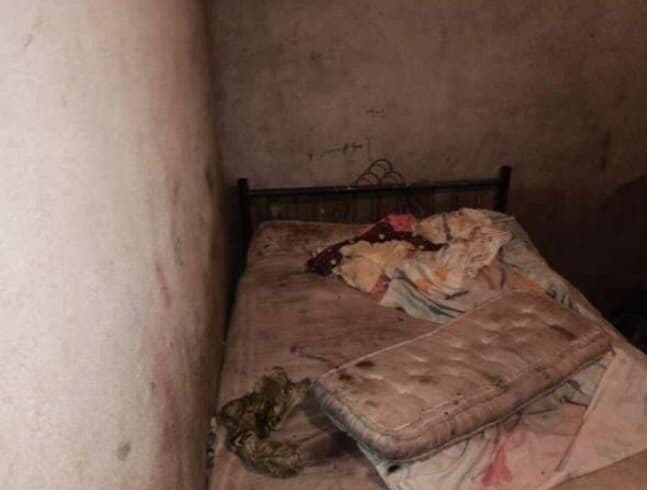 And the director of Dakahlia Security received a notification from the police station warden of Mit Ghamr, and a security force moved to the scene of the accident and found the child "Shahd M. S.". The 12-year-old has her feet tied. She was immediately taken to the hospital for treatment, and her father was arrested.
In the investigations, the father said that he separated from his wife 3 years ago and then decided to hide his daughter so that she would not live with her mother, explaining that he did so out of concern for his daughter and a desire to keep her next to him, denying her torture. The Public Prosecution Office, which investigated the incident, was notified