World
A new US-China crisis over Taiwan
China stressed, Wednesday, that Taiwan "has no right" to join the United Nations, after the United States urged greater participation of the island in the United Nations, while Taiwan President Tsai Ing-wen expressed full confidence that the United States will defend the island in the event of a Chinese launch. a military attack against it.
Biden addressed harsh words to China during the East Asia Summit, which was held virtually, where he told the leaders of the countries in the region, including Chinese Prime Minister Li Keqiang, that his country "is deeply concerned about the coercive and preemptive measures taken by China across the Taiwan Strait."
Biden added in a closed session that such actions "threaten regional peace and stability," according to a recording of his statements seen by AFP.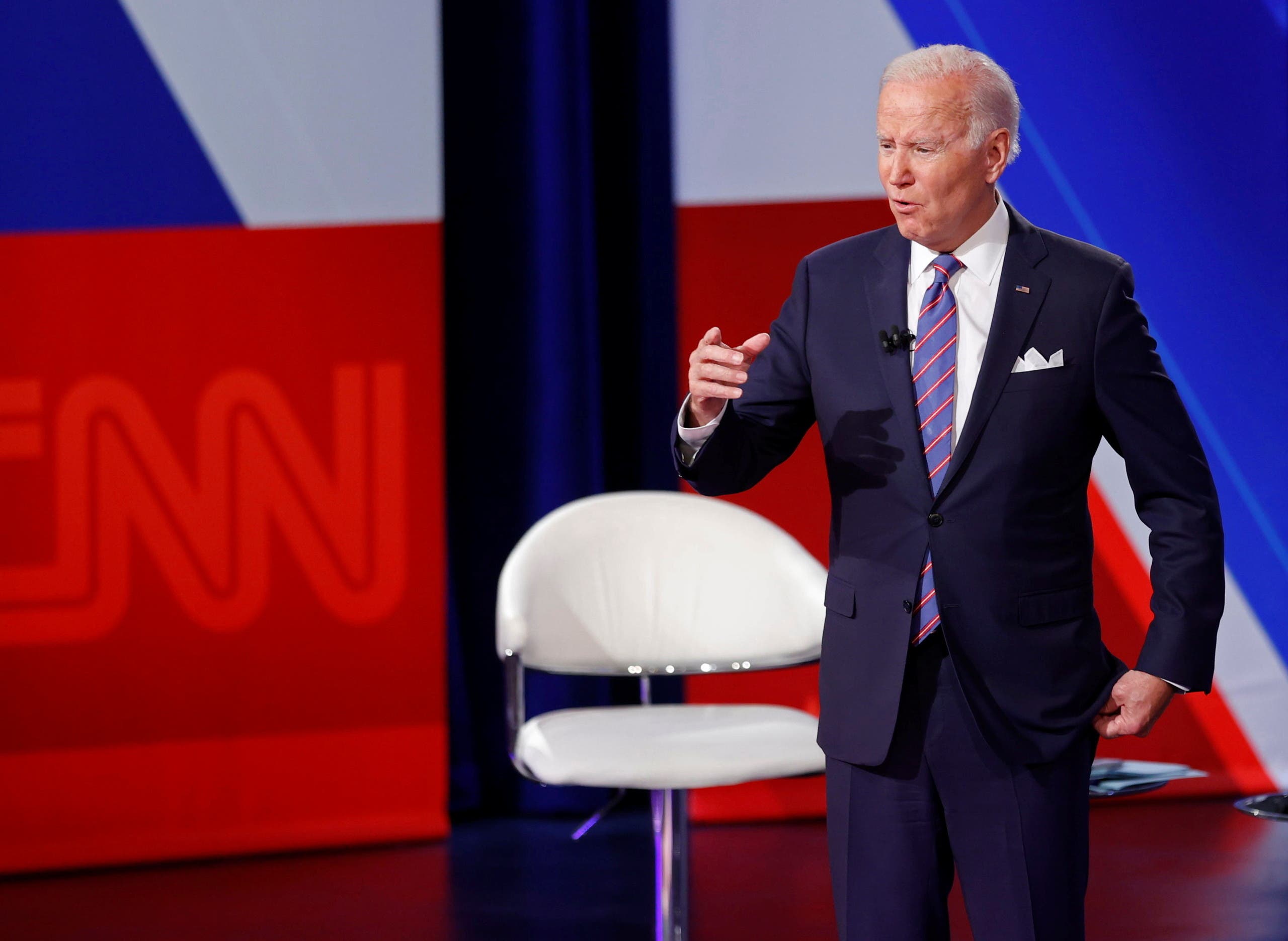 US President Joe Biden
Biden's comments are the latest criticism leveled by the United States at China in the ongoing confrontation between the two world powers.
In a statement marking 50 years since the United Nations General Assembly voted to offer a seat to Beijing and remove Taipei, US Secretary of State Anthony Blinken said on Tuesday he regretted Taiwan's increasing exclusion from the world stage.
"With the international community facing an unprecedented number of complex and global issues, it is important somewhere that all concerned help address these problems. This includes the 24 million people living in Taiwan," Blinken said.
"Taiwan's meaningful participation in the UN system is not a political issue, but a pragmatic issue," he stressed.
He continued his defense of Taiwan: "For this reason, we encourage all UN member states to join us in supporting Taiwan's strong and meaningful participation in the entire UN system and in the international community."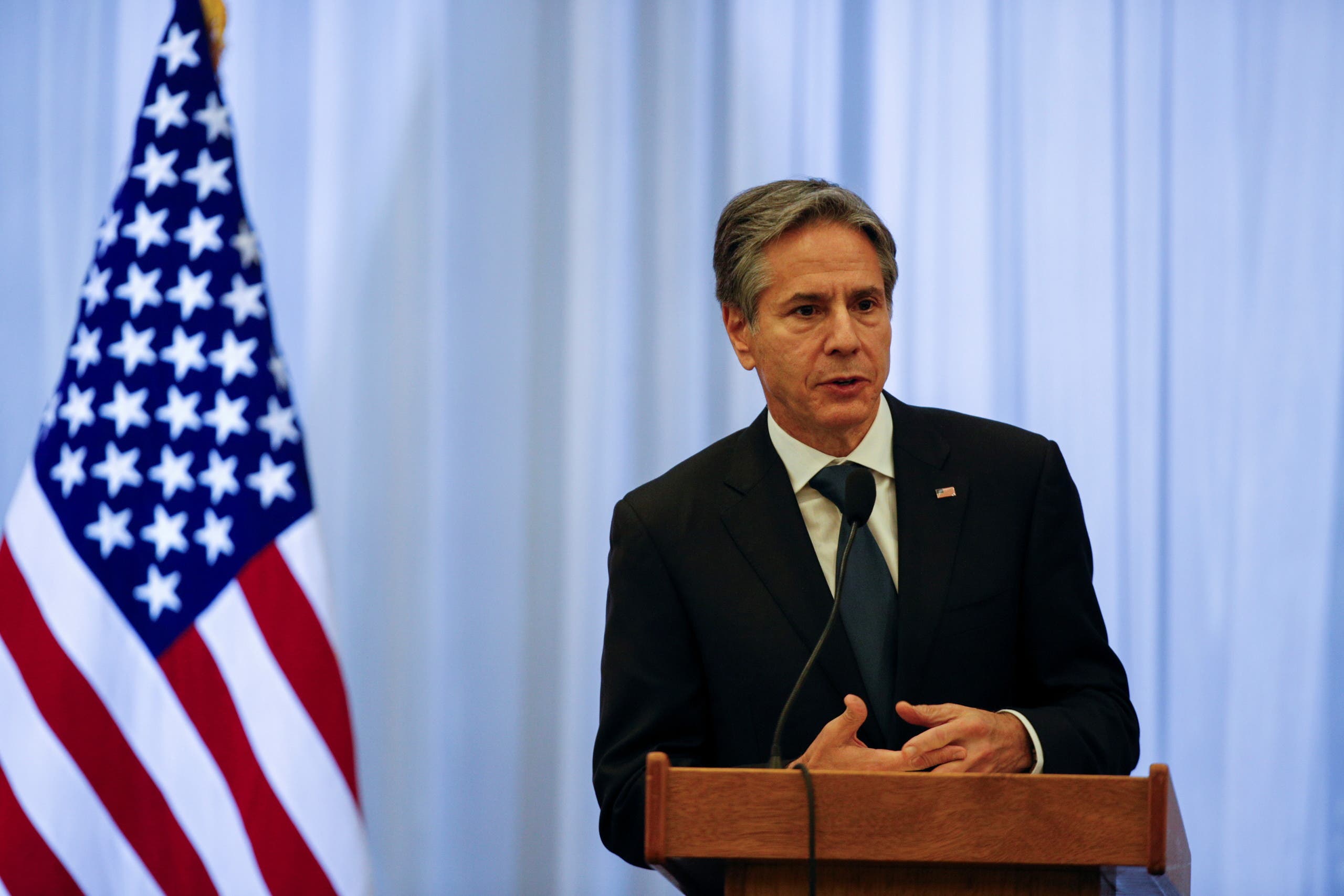 Anthony Blinken during a press conference in Quito on October 19 (Reuters)
"The United Nations is an intergovernmental organization composed of sovereign countries," Ma Xiaoguang, a spokesman for the Taiwan Affairs Office in Beijing, said during a media briefing, stressing that "Taiwan is part of China."
Blinken: America only recognizes China, and Taiwan is a major partner
On Tuesday, Blinken reiterated that the United States still recognizes only Beijing, but stressed the island's democratic credentials.
Blinken stressed that "Taiwan is a key partner of the United States and constitutes a democratic success. We are among the many member states of the United Nations that consider Taiwan a key partner and a reliable friend."
The US Secretary of State indicated that Taiwan was excluded from meetings related to the International Civil Aviation Organization and the World Health Organization.
He noted that Taiwan was praised for its "global" response to the COVID-19 epidemic, which the island was relatively spared from after taking early measures, and that tens of millions of passengers pass through Taiwan's airports every year.
Taiwan President Tsai Ing-wen welcomed Blinken's comments. "We are grateful for the US support to expand Taiwan's international engagement," she wrote on Twitter.
"We are ready to work with all like-minded partners to contribute our expertise to international organizations, mechanisms and events," she added.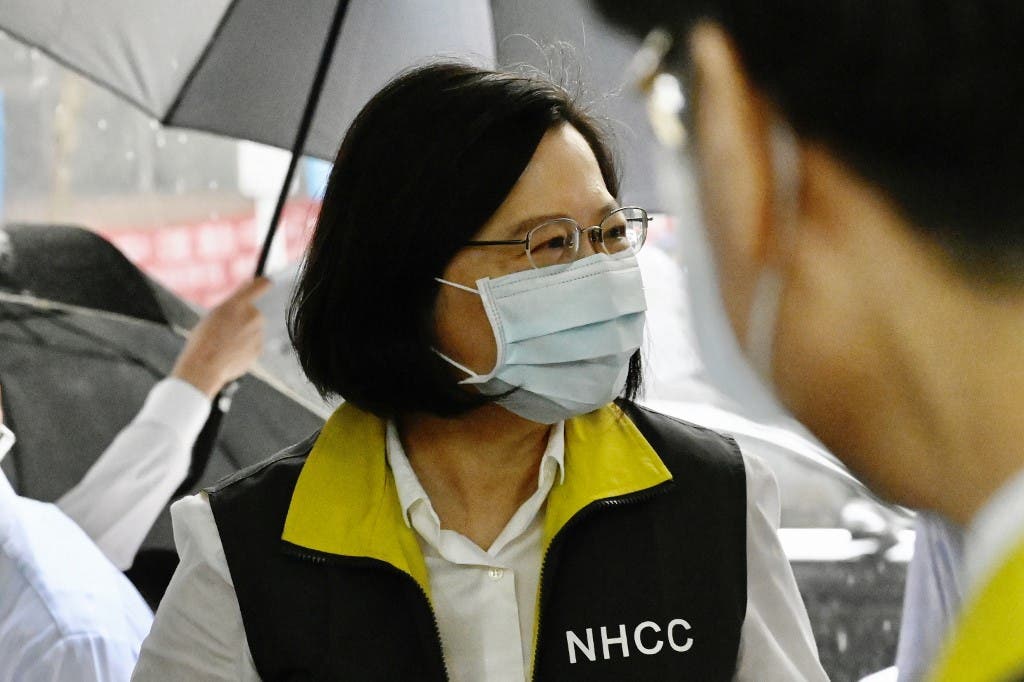 Taiwan President
Taiwan leader confident of US defense of island
Taiwan President Tsai Ing-wen expressed full confidence that the United States would defend the island if China launched a military attack against it, during an interview with CNN broadcast Wednesday.
"I have full confidence" that US forces will provide assistance to defend Taiwan, Tsai said, stressing broad cooperation in various fields "with the United States aimed at increasing the defensive capabilities" of the island.
But she also noted that China and Taiwan can "coexist peacefully" despite the current fraught atmosphere.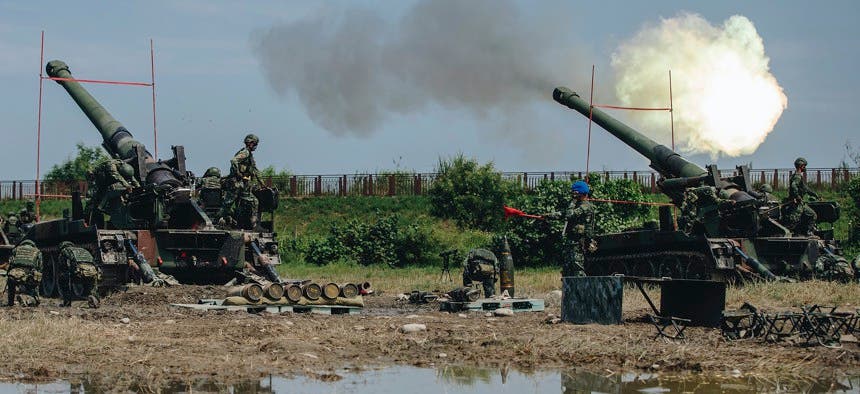 Taiwan's army in previous exercises
These statements come with rising tension in East Asia, where incursions by Chinese warplanes inside the Taiwanese air defense zone have recently increased.
Tensions between China and Taiwan reached a peak under the rule of Chinese President Xi Jinping, who cut off official contact with Taipei after Tsai's election five years ago and increased economic, diplomatic and military pressure on the island.
Earlier this month, Tsai stressed that Taiwan would not yield to pressure from Beijing, calling the self-ruled island "the first line of defense for democracy."
Taiwan's 24 million people live under constant threat of invasion by China, which regards the island as its territory and has vowed to capture it one day and force if necessary.
Despite constant threats from Beijing, Tsai told CNN that she was ready to meet with the Chinese president in order to "reduce the level of misunderstanding" and address the differences between their political systems.
"We can sit down and talk about our differences and try to make arrangements so that we can coexist peacefully," she said.
US President Biden said last week during an online forum that his country is ready to defend Taiwan against any Chinese invasion
But the White House quickly retracted these statements, in what seemed to be an attempt to pursue a strategy of ambiguity over whether or not Washington would order a military intervention in Taiwan in the event that China did so.
The United States severed diplomatic ties with Taipei in 1979 to recognize Beijing as China's sole and official representative. But Washington is still Taiwan's strongest ally and its number one supplier of weapons. Indeed, the US administration is obligated by Congress to sell the island weapons to enable it to defend itse