World
Preventing him from traveling for treatment .. an American citizen undergoing surgery in Iran
An elderly American citizen and a former prisoner were forced to undergo surgery in Iran on Tuesday after he was prevented from leaving the country and the Iranian authorities rejected his family's pleas to allow him to travel for treatment, his lawyer said.
The Iranian authorities had released Baqer Namazi, a former official in UNICEF, from prison early last year, but his lawyer says that the authorities did not issue his client, who holds US citizenship, an Iranian passport that he needs to leave, given that Iran does not recognize dual citizenship.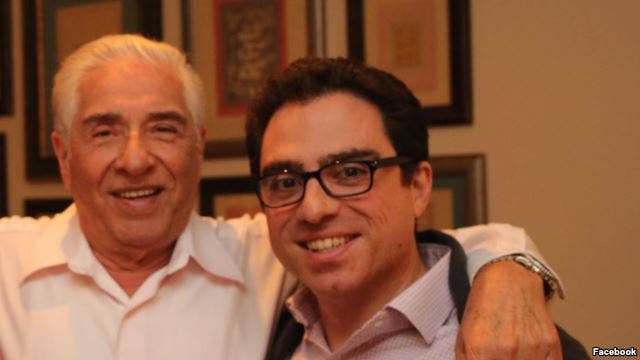 Baqer Namazi with his son Siamak
Three weeks after the touching pleas of the Namazi family, the 84-year-old underwent surgery to remove a life-threatening blockage in a major artery.
"The operation appears to have been successful and Baqer is back in consciousness, although he remains disoriented," said his lawyer, Jared Geinser, who specializes in international human rights issues.
But he noted that the family is still concerned about the quality of medical care he is receiving after the operation and the other threat of the coronavirus outbreak in Tehran.
"I strongly deplore Iran's choice to disregard its international obligations by enabling Baqir to travel abroad for care," Geenser added.
US Secretary of State Anthony Blinken also appealed to Iran for sympathy, saying Namazi needed to be among his children.
Baqer Namazi was placed in pretrial detention in February 2016 when he went to Tehran in the hope of helping his son Siamak, a businessman who was under arrest.
Siamak Namazi is serving a ten-year prison sentence on charges of collaborating with a hostile government, which his family strongly denies and says that he was subjected to very harsh interrogations about his previous cooperation with American institutions.
The status of the American citizens is a major point of contention between Washington and Tehran, and the administration of President Joe Biden has called on the Iranian authorities to release all Americans detained in it.
Robert Malley, the US special envoy to Iran, said that in previous rounds of talks with Iranian representatives, progress had been made in liberating American prisoners from prisons in Iran.
Noting that the current negotiation process is pending, Mali said in an interview with the Persian-speaking Voice of America that he could not give details of the talks or set a specific date for the detainees' release, but he was confident that they would return home.
It is noteworthy that Tehran is accused of using foreign prisoners or dual nationals as a bargaining chip to achieve its negotiating goals.
Currently, Siamak Namazi and Morad Tahbaz are in prison, while Baqer Namazi has been released from prison and was not allowed to leave Iran, and they are among the Iranian-American citizens detained in Iran