World
A message to Biden from families of American hostages: Do more to bring them back
Relatives of more than 20 American hostages and detainees held abroad told President Joe Biden in a letter Monday that they doubted his administration's commitment to bringing their loved ones home.
The letter was signed by family members of 26 American hostages and detainees held in countries around the world. They include the mother of Trevor Reed, a Marine imprisoned in Moscow for assaulting a police officer in Russia, and the wife of Jeffrey Woodkey, an aid worker taken from his home in Niger in 2016. Families of nine Americans detained in Venezuela also signed the letter.
In the letter obtained by The Associated Press, family members complained that the administration appeared to be "engulfed in stressful processes or political discussions that prevent our loved ones from returning home and leave us uninformed about what you can and cannot do."
"We need to show that your administration's promises to prioritize the return of our family members are not empty. It's time to act. Now we want you to bring our fellow Americans home," the letter continued.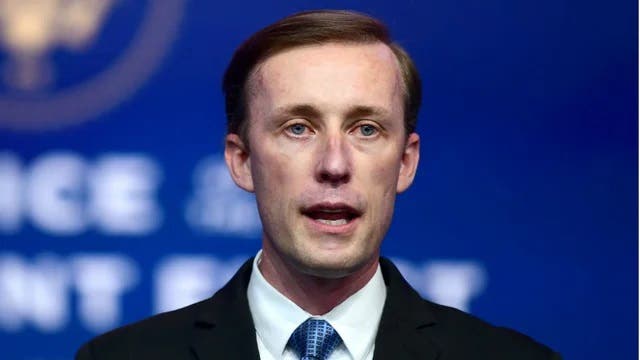 Jack Sullivan
The letter reflects growing concerns within the hostage community that the Biden administration's foreign policy agenda does not prioritize the release of hostages, and that legal and political measures have complicated efforts rather than prompted them to release prisoners. In some cases, the letter to Biden asserts, families feel "worse" now than they did eight months ago.
Biden's team has been underperform in releasing high-profile detainees and hostages thus far, compared with much interest in the performance of former President Donald Trump, who had an unorthodox approach to foreign policy and seemed open to out-of-the-box maneuvers in the hostage negotiations.
The families indicated in the letter that they were upbeat after a call in February with Secretary of State Anthony Blinken. Since then, they say they have not been able to meet with Biden or his national security adviser, Jake Sullivan, "which leads us to believe that your administration does not prioritize negotiations and other methods of securing their release," according to the text of the letter.
In response to the letter, a spokesman for the White House National Security Council said: "The safe and immediate release of American hostages and detainees will always remain a top priority in all of our foreign policy decision