World
Watch Delta mutate…It grows like African monkey cells
For the first time, the Russian "Vector" research center has published images of the mutated Delta strain, which were captured with an electron microscope camera.
In addition, the center said in a statement about the mutated corona strain, "The virus was artificially grown on the method of epithelial cells in the African monkey."
The World Health Organization had identified the Indian strain (Delta), called "B.1.617", in October 2020, and it is characterized by a short incubation period and increased pressure on the human body, in addition, the length of its removal from the body, which makes it difficult for doctors Determine the moment of healing.
Symptoms of the mutant
The main symptoms are headache, runny nose, sore throat and high temperature. Moreover, the sense of smell usually does not go away and there is no coughing.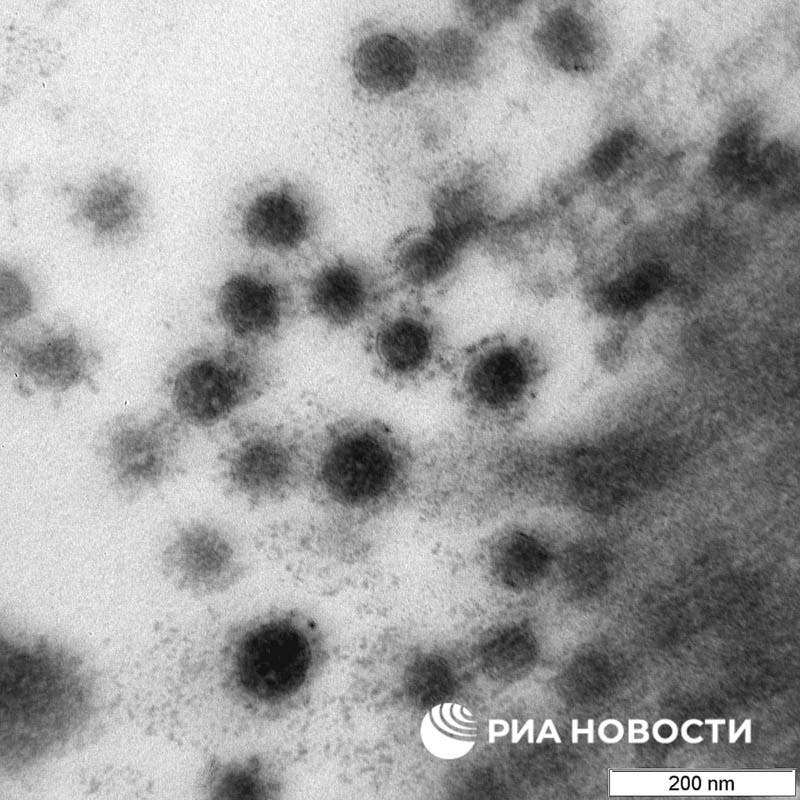 mutated delta image
According to experts, this type of corona virus is characterized by abdominal pain, vomiting, and copious secretions from the nose, as is the case with the flu virus, and it is possible to feel tired quickly, depression and despair.
highly contagious
The World Health Organization also considered that the "Delta" mutant is highly contagious, about twice the ability of the previous mutant. However, the same precautions taken, such as avoiding crowded places, maintaining social distancing, and wearing masks, must be applied with the "delta" mutant