World
The time of the Taliban..Afghans sell vegetables and fruits after losing their jobs
Activists on social media are circulating pictures of some Afghans who lost their jobs after the Taliban came to power in the country a few months ago, as the militant movement works to replace Afghan citizens with its affiliates.
You may see Afghan citizens who were working in prestigious jobs, whether governmental or military, before the American withdrawal from the country, which facilitated the Taliban movement's access to power, but they found themselves helpless after they were dismissed from their jobs.
Many of them had no choice but to work in order to be able to support themselves and their families.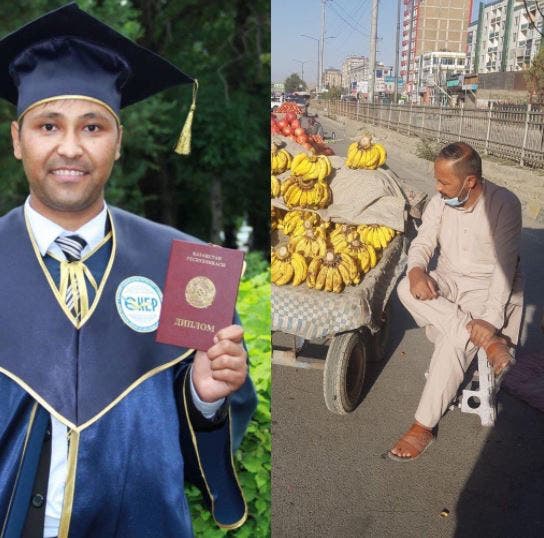 He lost his prestigious university job and turned into a street fruit seller
Activists circulated a photo of an Afghan citizen, whom they identified as Nizar Muhammad, who lost his job at Kabul University, immediately after the Taliban rose to power, and was forced to work selling vegetables in the street.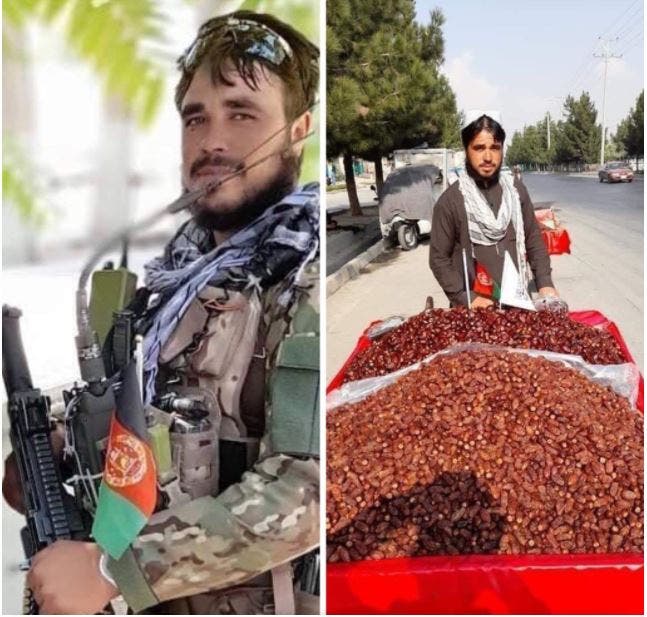 An ex-Afghan soldier is now selling fruits on the street
Activists also circulated pictures of Afghan army soldiers working as street vendors for vegetables and fruits in the streets of the capital in order to be able to support their families.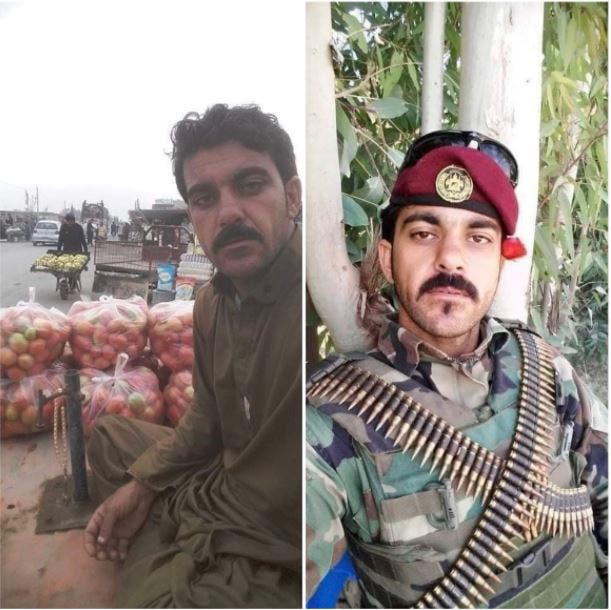 An ex-Afghan soldier is now selling vegetables on the street
The United Nations said, on Thursday, that it had established a special fund to provide much-needed direct liquidity to Afghans through a system that benefits from donor funds frozen since the Taliban movement took power last August.
She stated that in light of the "collapse" of the local economy, the goal is to inject cash to Afghan families to enable them to survive the winter and stay home despite the crisis.
On Tuesday, the International Monetary Fund expected the Afghan economy to shrink by about 30% this year, which would trigger a refugee crisis that will affect neighboring countries, Turkey and Europe.
The Taliban's rise to power led to the freezing of billions of dollars in assets of the central bank and the suspension of international financial institutions from accessing the funds, despite the continuation of humanitarian aid. Banks are running out of cash, government employees are not getting paid, and food prices have rise