Travel
A phenomenon that has occurred 33 centuries ago.. Egypt celebrates the sun's perpendicular to the face of Ramses II
Today, Friday, Egypt celebrated the sun perpendicular to the face of Ramses II at the two temples of Abu Simbel in the southern governorate of Aswan, in the presence of 3,000 tourists and visitors, the Minister of Tourism and Antiquities, the Governor of Aswan and ambassadors of 56 countries.
The sun's rays penetrated the lobby of the temple for a distance of 60 meters until the face of King Ramses at exactly 5:53 minutes on Friday morning and lasted for 22 minutes.
The event witnessed the attendance of 3 thousand tourists and visitors, the Minister of Tourism and Antiquities, the Governor of Aswan and the ambassadors of 56 countries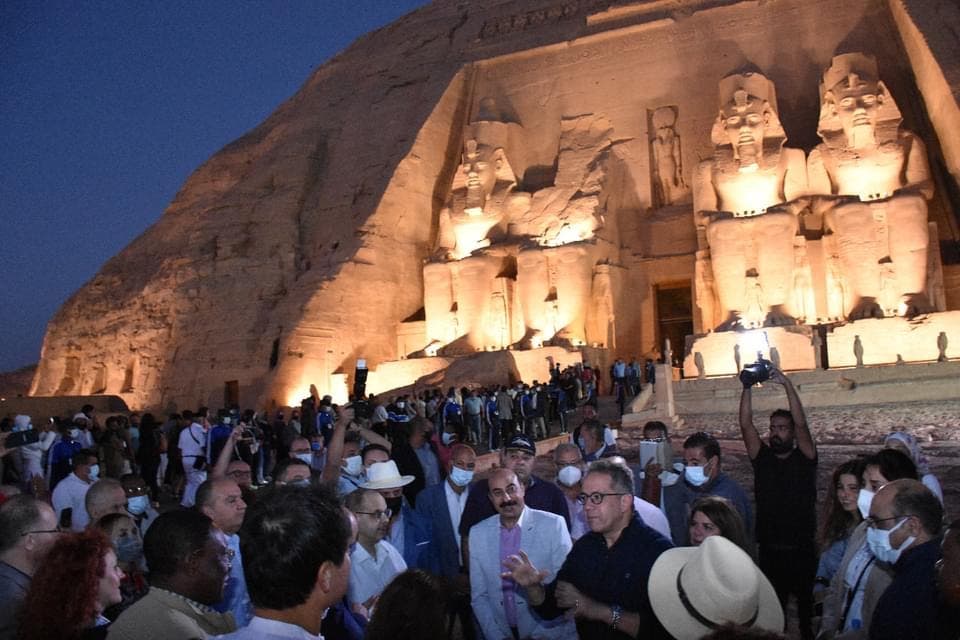 The phenomenon of the perpendicular sun is unique, as it is 33 centuries old and embodied the scientific progress reached by the ancient Egyptians, especially in astronomy, sculpture, planning, engineering and photography, and evidence of this is the monuments and ancient buildings that they built everywhere, according to what the Egyptian Ministry of Antiquities says. The phenomenon takes place twice during the year, one of them on October 22 to celebrate the beginning of the harvest season, and the other on February 22 to celebrate the season of flooding and agriculture, and it spoke of the sun's rays perpendicular to the statue of King Ramses II and the statues of Amun and Ra Horus so that the sun penetrates the halls of the Ramses II temple inside the Holy of Holies.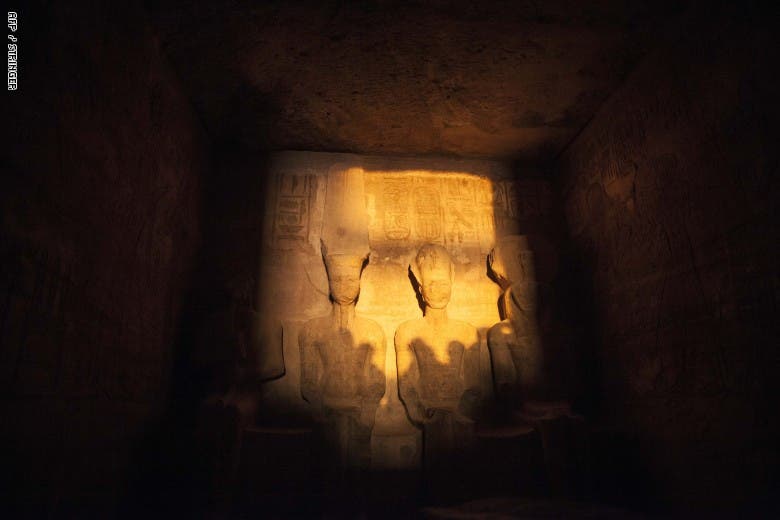 from the annual event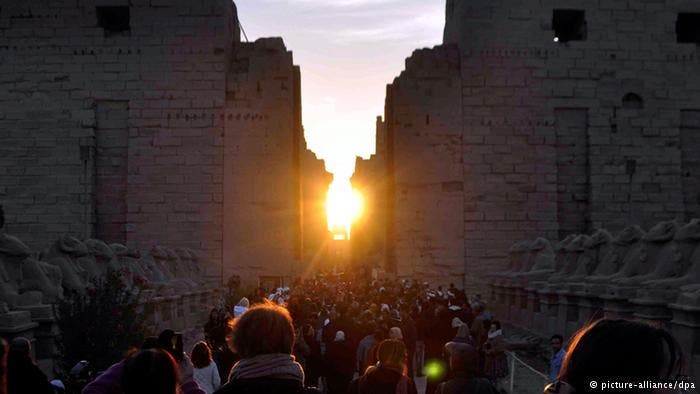 For his part, Major General Ashraf Attia, Governor of Aswan, confirmed that the Ministry of Tourism and Aswan Governorate are keen to follow up on the implementation of all precautionary and preventive measures to confront the spread of the Corona virus, with an emphasis on distancing by placing a giant plasma screen in the temple court to allow watching the moment of the phenomenon for the largest possible number.
He pointed to the provision of sterilization gates and equipment in the entry and exit paths, along with medical supplies and disinfectants, in addition to obligating participants in the phenomenon of perpendicularity to wear masks to avoid any damage to them, adding that there were advance preparations to celebrate the phenomenon of perpendicularity of the sun this year in the city of Abu Simbel, where the General Authority of Palaces Culture organized similar events from October 17 to 22, which were launched in all open cultural sites with the participation of 10 folklore groups from Aswan and other governorates with the aim of creating an entertainment and artistic outlet for citizens.
In a related context, Dr. Khaled El-Anany, Minister of Antiquities, revealed that the Egyptian tourist destination is safe and unique in its excellence throughout the year and in its unparalleled tourist and archaeological components, pointing out that it offers the tourist a unique tourist experience with complete safety during which he enjoys the picturesque beaches of Egypt and its wonderful, sunny and healthy atmosphere, to Besides enjoying the ancient Egyptian civilization and its unique monuments