World
Corona booster dose.. an American study may tip the scales
Studies and research are constantly contradicting the effects and effectiveness of mixing coronavirus vaccines , after previous studies confirmed that mixing is not desirable and has side effects, but the US Food and Drug Administration may recommend it.
The agency plans to allow Americans to receive a booster dose of a different coronavirus vaccine than the one they initially received, according to the New York Times
On Friday, researchers from the National Institutes of Health presented the results of a federally funded "mix and match" study to the panel of experts that advises the Food and Drug Administration.
increase in antibodies
The study found that recipients of a single dose of Johnson & Johnson who received a booster dose of the Moderna vaccine saw their antibody levels rise 76-fold in 15 days.
The study, which was presented to the Food and Drug Administration's advisory committee last week, also indicated that "Johnson & Johnson" recipients may benefit more from a booster dose of the Moderna vaccine.
It also found that a booster dose of the Pfizer vaccine raised the antibody levels of Johnson & Johnson recipients.
In addition, experts confirmed last week, that the new data was based on small groups of volunteers and short-term results.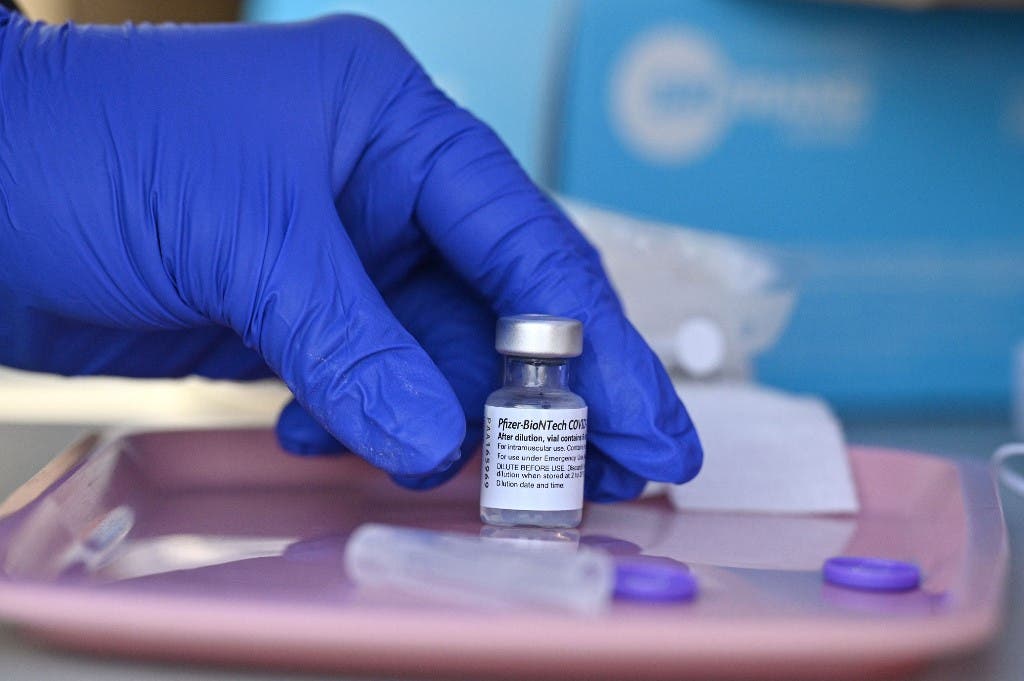 A sample of the Pfizer vaccine
Immune cells are not affected
Only antibody levels, a measure of the immune response, were calculated as part of the preliminary data, not levels of immune cells prepared to attack the coronavirus, which scientists say is also an important measure of vaccine success.
Study researchers cautioned against using the results to conclude that any combination of vaccines is better.
Dr. Kirsten E. Lake, a professor at the University of Maryland School of Medicine, who provided the data, said the study "was not supported or designed to compare between groups."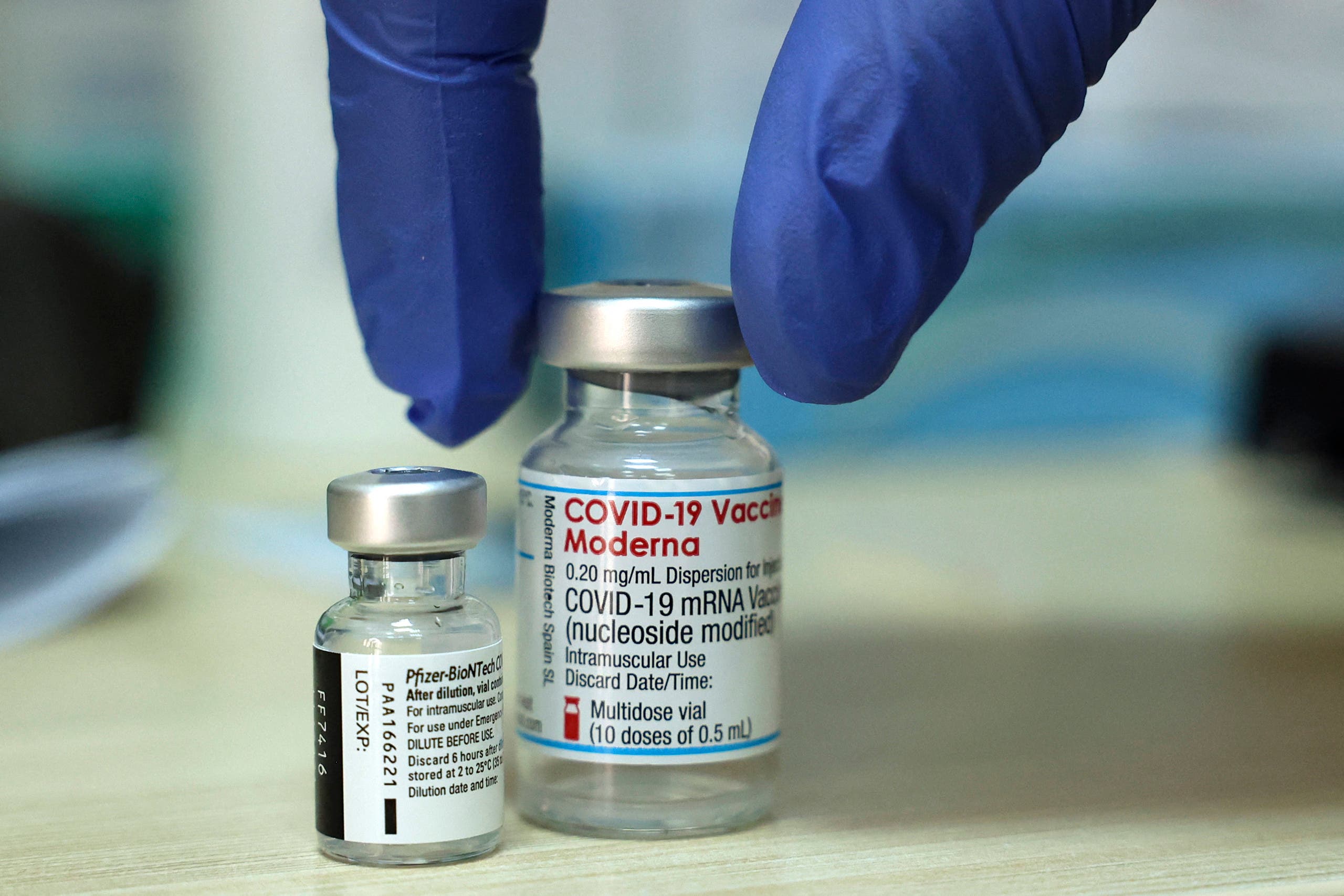 Moderna Pfizer
It is noteworthy that the World Health Organization, last July, warned against mixing several types of vaccines against the Corona virus, and described the matter as a "wrong direction," explaining that it "may lead to a chaotic situation."
While several countries have adopted this policy in an effort to either enhance immunity or reduce the side risks of vaccines, especially the AstraZeneca vaccine.